There are four divisions of the Navy that are responsible for search and rescue operations. Not all divisions provide both. Naval Surface Warface/Naval Surface Operations, NSW/NSO includes aviation rescue swimmers and Navy divers. Hospital Corpsman are responsible for some search and rescue work as part of Navy medical support teams. There are also opportunities with divisions responsible for emergency fire and rescue and law enforcement. Candidate requirements vary for each division.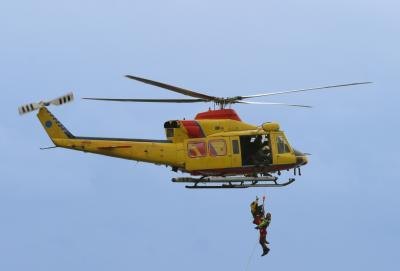 (Lidian Neeleman/iStock/Getty Images)
AIRR applicants must first successfully complete a test that shows their physical endurance and strength. In 13 minutes an applicant must complete a 500 yard swim. A 1.5 mile run is required to be run in 12 minutes and 30 seconds or less. Two minutes each are given to complete 50 sit ups and 35 push ups. Two pull ups are required but without a designated time to complete. Successful applicants move on a two-year training program prior to being assigned to their first duty station.
LIstvan/iStock/Getty Images
While not all Navy divers work in search and rescue, it is part of the job. Divers must have bilateral 20/20 vision. Those that have corrected vision, must have it corrected to 20/25 and have no signs of color blindness. An applicant must be able to qualify for a security clearance and must enlist prior to turning 30. To qualify for one of several Navy dive schools, an applicant must meet the similar physical challenges as those of an AIRR. The differences in the tests are that the swim may be breast or side stroke and can take an additional minute to complete and the applicant must perform six dead man pull ups instead of two. Those who pass the physical test will need to successfully complete extensive Navy dive training.
Chung Sung-Jun/Getty Images News/Getty Images
HCs do not have to have a college degree prior to enlistment. Once Navy training is complete, there are several career options that may include search and rescue work. An HC may specialize in search and rescue medicine or further their training to become a Diver Medical Technician (DMT). Those who opt to follow a career path to become an DMT will need to meet the physical and training requirements of a Navy diver.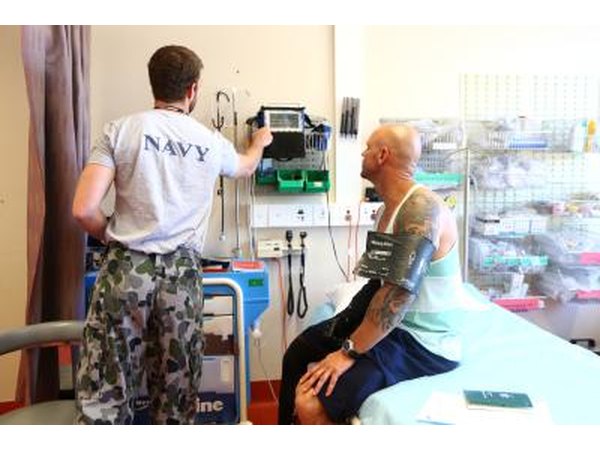 Cameron Spencer/Getty Images News/Getty Images
Enlisted personnel interested in search and rescue as it applies to the law enforcement division of the Navy do not need a college degree to apply. Classic elements of search and rescue are part of law enforcement work and training. Specific Navy training courses must be completed to work in this division where you have several options for specialization.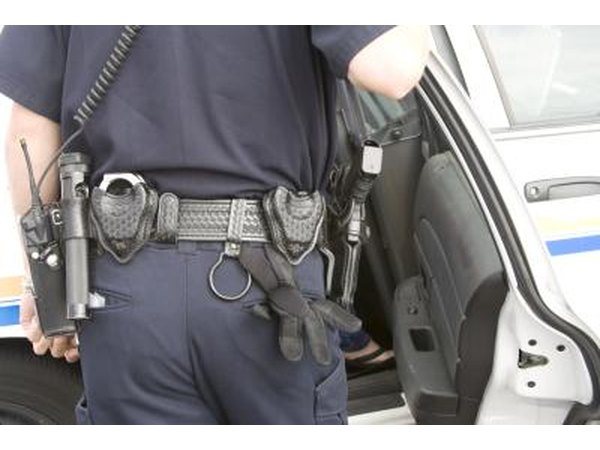 rustythedog/iStock/Getty Images
As the division name implies, rescue is a part of the work done by the personnel in this Navy division. A college degree is not required to enlist as a member of this community and Navy training will allow you to train to provide Emergency Medical Services (EMS), work as an Emergency Medical Technician (EMT) or a firefighter.
Mr_Twister/iStock/Getty Images
Promoted By Zergnet