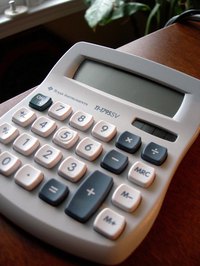 Accounting practices and procedures guide accounting flows through an organization. These flows include paying bills, receiving money and creating financial reports for internal use and for outsiders, such as bankers or investors. Most practices and procedures are set up to be simple and to provide control and standardization for a business.
Accounts Payable
Common procedures to process accounts payable include: 1- Process invoices only, not statements to minimize payment duplication. If you process both, you may pay for the same item twice- once when you get the invoice and again, when the invoice is listed in a statement. Statements are good to identify credits to your account, but not to pay bills. 2- Stamp invoices with date received. That documents when an invoice is received by a firm. If a vendor doesn't give enough time for on-time payment, it should be contacted. 3- Process payments on invoices approved by management. Invoices should not be paid just because they are received. They should be signed off by the head of the department that ordered the services or products. You don't want to pay for items that were damaged or defective, or for work never done. 4- Enter invoice numbers in the system. Most software can be confirgured to warn about duplicate invoice numbers, helping to avoid duplicate payments. 5- Enter all invoices as a batch once a week. Depending on volume, invoices are entered all together in a day or two. 6- Pay all invoices in a batch once a week. Payments done in batch form is the most common practice in accounting. Blank checks are fed in the printer and they are all printed sequentially at the same time.
Accounts Receivable
Practices and procedures regarding accounts receivable include: 1-Give out receipts whenever possible. Receipts should be required on all cash sales. 2-Deposit money in the bank as soon as possible. Cash and checks can get lost or be misappropriated if they are not in the bank. 3-Do bank reconciliations monthly. These reconciliations can detect errors and misappropriations and should be part of regular accounting procedures. 4-Have two people count cash. Cash is easy to lose or to steal, so in all cash counts, have two people present with each one counting cash once. 5-Avoid using faxes to process payments. Faxed information, usually credit card or debit card transactions can create confusion with documents being faxed and then mailed out. Double charging customers is really easy.
Equipment
Many businesses have procedures and practices regarding equipment purchases and maintenance, especially when they are expensive, costing more than $1,000 or $5,000. All purchases should be pre-approved by a manager. In the case of a major equipment purchase, insurance policies should be reviewed to make sure it covers it in case of loss or damages. Equipment are tagged with the name of company and an inventory of all equipment is conducted to identify losses or theft. Depreciation on equipment should be consistent throughout a firm according to a company's policies and procedures.