The temperate rainforest covers far less area on the planet than tropical rainforests, and has many fewer species. Nevertheless, temperate rainforests are important habitats on the northwest coast of North America and, to a lesser extent, parts of Chile, Australia, New Zealand, Asia and Europe. The rainforest is defined by its annual precipitation; rainfall averages at least 50 to 60 inches annually and can be double that in the form of either either rain or snow.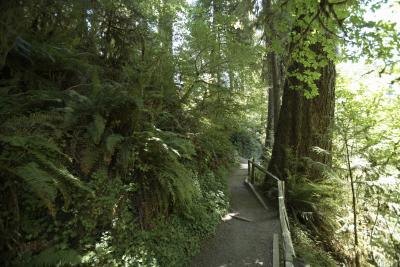 North America
North America holds the largest temperate rainforest in parts of Washington State, Alaska, Oregon, northern California and Canada. Numerous animals are indigenous to the region, including grizzly and black bears, gray wolves, elk, sitka deer, marmots, otters, bald eagles and spotted owls, according to a Southern Arkansas University study. A smaller temperate rainforest exists in the Appalachian Range in the eastern part of the United States and animals that can be found there include rabbits, hares, beavers, moose, bobcats, raccoons, skunks and many others.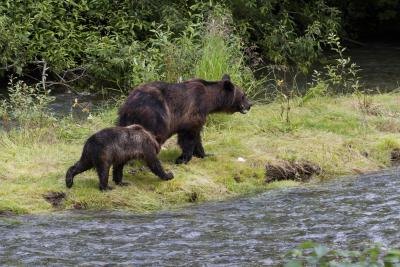 Europe
Europe's temperate rainforests are in Ireland, Scotland, Wales, western Croatia, northern Spain and southern Norway. Their creatures are often the stuff of myth and legend. Croatia has wolves, bears and griffon vultures. Spain has ibex, wild boar, chamois and brown bear. Norway is home to bears, lynx and elk, and Ireland numbers among its many species the Irish hare and Irish Stoat. Scotland's blue hare has a bluish coat in summer that turns white in winter, providing it with camouflage so it can forage in the snow.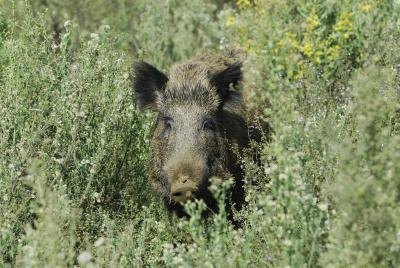 Asia
There are temperate rainforests in southern China, Japan, Korea and the far eastern part of Russia. Fairly common animals can be found in these forests, such as deer, otter, bears, antelope and moles, and also exotic animals such as snow monkeys, snow leopards and Siberian tigers. The snow leopard is a legendary resident of the Tibetan Himalayas, with a few animals in the mountainous regions of Kazakstan, Afghanistan and Russia. They are rarely seen, so estimates of the remaining wild populations range from 3,500 to 7,000, according to Defenders of Wildlife. Snow leopards are endangered and their habitat is particularly vulnerable to global warming. Scientific American indicates that the Siberian tiger population dwindled to as few as 20 animals during the last century but is now up to more than 900 tigers, about half of them living in the wild.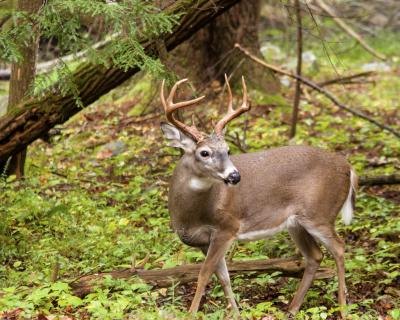 Australia and New Zealand
Southern Australia and New Zealand have their own rain forest exotica, including common and rare animals and some that are so unique they are national "brands." In Australia, the temperate rainforests are home to kangaroos, wallabies, dingoes, echidnas and Tasmanian devils. Possums live in Australian and New Zealand rainforests, but New Zealand has few other rainforest mammals. Its native forest mammals are bats and rodents.The possum is non-native, a transplant from Australia, and is a serious pest