An aspiring National Football League (NFL) player must have the potential to excel at football. This is not quite as simple as it sounds. While this usually requires a high level of performance in a football program in college, there are other aspects other than numbers that make a player desirable.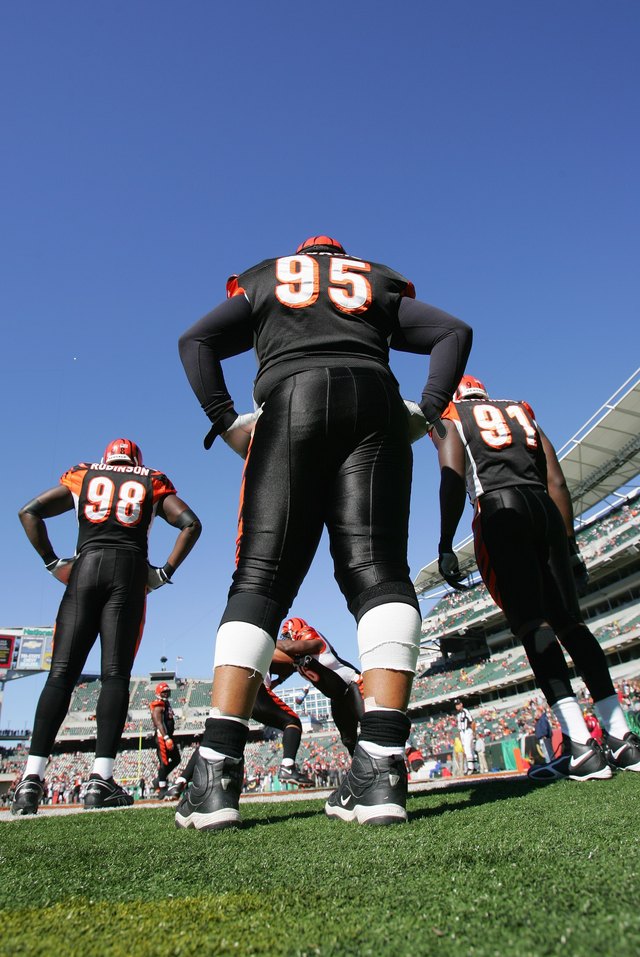 (Doug Pensinger/Getty Images News/Getty Images)
Many players over the years have been signed by NFL teams for their athletic potential rather than any prolonged football success at other levels. Some general managers and scouts believe that football skills can be taught, while a person's athletic skill is dictated by nature. No matter how much a player tries, he cannot exceed the limits of his body. Multisport athletes sometimes receive extra attention, because they have shown the ability to excel at several skills, which can translate into position flexibility in the NFL.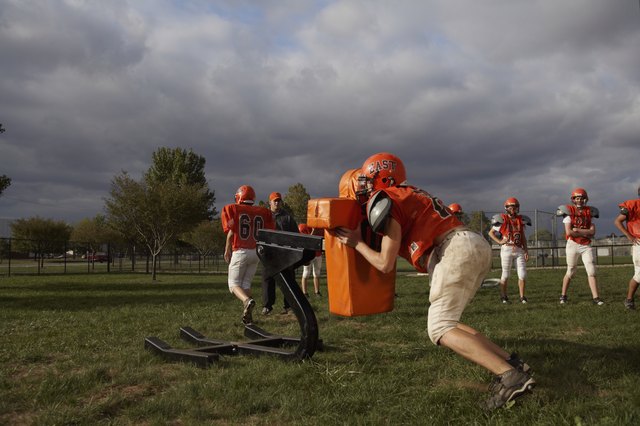 Darrin Klimek/Digital Vision/Getty Images
The Wonderlic, a 12-minute, 50-question test, is administered to players NFL teams are considering drafting. It is used to gauge intelligence. Some positions require more intelligence than others, such as offensive linemen, quarterbacks and tight ends. There have been successful players at the low end of the test range, however, and high scores are not always indicators of NFL success.
Enthusiasm for football is important, but not essential; former New York Jets running back Curtis Martin has stated several times that he never found football particularly appealing except as a way out of poverty. On the other hand, the NFL is filled with players whose physical traits are less than optimal, but whose intensity on the field makes up for it.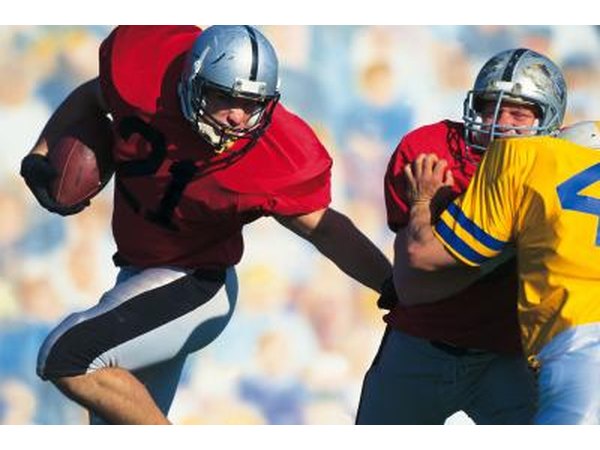 Comstock/Stockbyte/Getty Images
An NFL players is a significant investment. Few NFL general managers want to pay millions of dollars to a player who will commit crimes or turn to drug use. NFL commissioner Roger Goodell, who took over the job in 2006, has made the Personal Conduct Policy an important part of his tenure. A number of notable players have been fined or suspended for conduct off the field, beyond what had been common in previous years.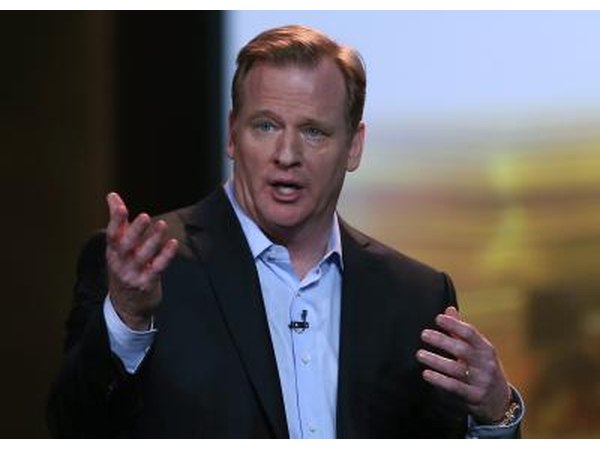 Justin Sullivan/Getty Images News/Getty Images
Promoted By Zergnet