A performing artist has no job unless he performs. Music venues provide a place for artists to showcase their talent to fans. But performing on stage is not the only job at a music venue. For a successful performance, many different individuals work together behind the scenes to ensure that the performing artist can do his job well.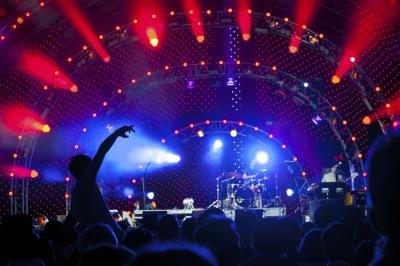 (Anton Gvozdikov/iStock/Getty Images)
The job of a production manager is exactly what the title describes – the management of production. The production manager is the liaison between the venue and the artist's tour management, and is responsible for ensuring all contracts are signed, hospitality contracts are fulfilled and that the concert runs as smoothly as possible.
Michael Blann/Photodisc/Getty Images
The stage manager oversees everything that is connected to the stage including the loading and unloading of the artist's equipment, setting up the equipment and determining when the show is ready to begin. Stage managers work directly with sound and tour management to ensure instruments and microphones are appropriately placed on stage and in accordance with diagrams in the tour contract. Stage managers and their crew also work during the performance and wear dark clothing to blend into the background.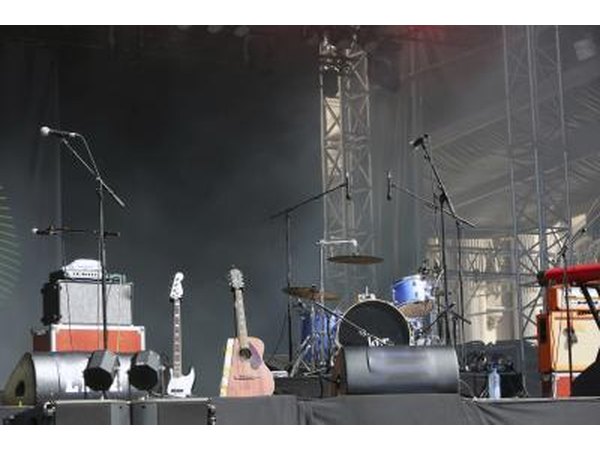 DenKuvaiev/iStock/Getty Images
A runner is aptly named due to the amount of running that usually takes place. Under the production manager's direction, a runner assists in fulfilling the needs of the artists. This position usually includes running errands and filling hospitality contracts. It also includes fixing problems as they arise before, during and after performances. Although the position is one of the lowest in venue operations, a runner is usually groomed to become a production manager.
Jupiterimages/BananaStock/Getty Images
All music venues require sound equipment for production. A sound engineer controls the sound equipment and ensures the best sound for the performance. He works directly with the stage manager and tour management to ensure proper placement of sound equipment on the stage and performs sound checks prior to the performance. Although a degree is not needed to be a sound engineer, due to the technical expertise required for the position, a degree in broadcast and sound engineering is helpful.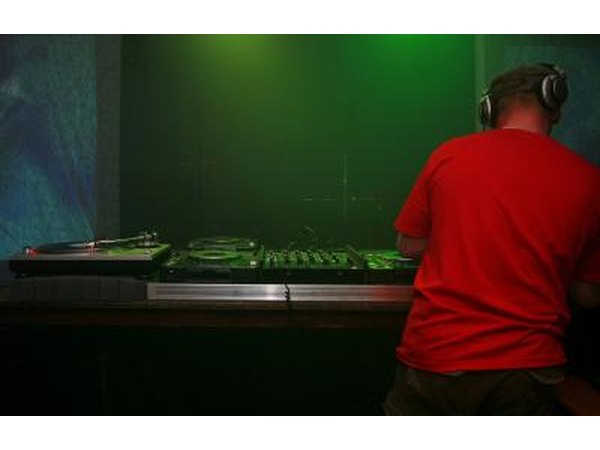 Janis Litavnieks/iStock/Getty Images
Music venues of all sizes need security to maintain order. Venue security personnel arrive to the venue prior to the arrival of the artist and stay until the artist has left. During the performance, they stand in front of and around the stage to protect the artist and equipment, and deal with unruly fans. Venue security will also work with the local police department and the artist's personal security teams to ensure a safe production. Some security employees work directly for the venue, while others work for an outside company hired by the venue.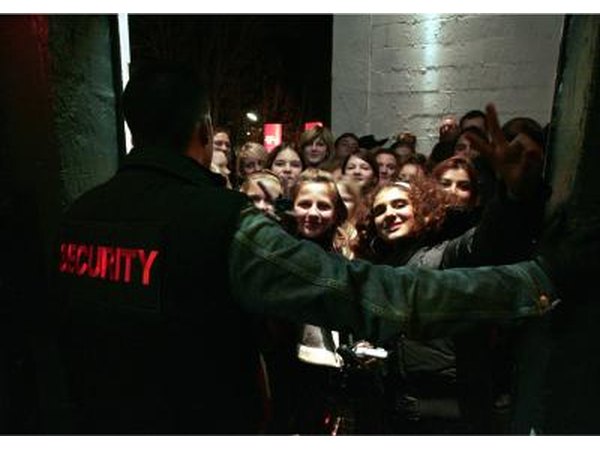 Theo Klein/Getty Images Entertainment/Getty Images
Promoted By Zergnet