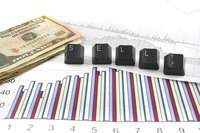 Corporate financial objectives involve financial planning and setting goals that the company intends to achieve in order to meet its financial needs and increase shareholder value. Financial planning is being able to determine the company's future financial needs and making sure the business remains profitable. Internal and external factors are taken into account. Short-term objectives are usually easy to achieve because of the predictability of the external environment, such as the overall economic conditions.
Corporate Financial Objectives
In economic theory, the main objective of a business is to maximize profit and increase value for shareholders. As a result, every company makes plans and strategies to accomplish that goal. The rationale behind the concept is that, by investing in a company, shareholders risk their money and therefore they should be rewarded in turn with returns on their investments.
For example, Macy's Inc, a giant U.S. retailer, integrates its financial objectives in the company's vision and philosophy. The company philosophy is to run a customer-centered business. By so doing, it expands its market share, which in turn is good for profit maximization. The end result is that the company's shareholders become wealthier. Making shareholders wealthier is one of the company's objectives.
Financial Planning
To meet its financial objectives, a company's management needs to plan and implement its strategy. That process involves ratio analysis, which in effect is calculating how a company is performing in comparison with its rivals. Then a Pro Forma statement is used to forecast future profitability. A cash flow statement serves to analyze the inflow and outflow of cash.
Pricing of merchandise or services is also an important factor in financial planning, because that is where the revenue will come from. The planning also involves looking at types and sources of capital to finance the operations of the company.
Economic Environment
Various external factors come into play in the process of achieving corporate financial objectives. These factors include the change of government, or policy, economic changes and technological advancement, for instance. It is those factors that sometimes determine whether set goals can be achieved or not. Some of these external influences might have positive impact on the company's goals while others might not. Short-term objectives can easily be achieved because it is easy to predict impending changes in the economy. Long-term might be achieved if there are drastic changes in the economy, for example. If there is a recession, for instance, a business might not function as well as it should. That might undermine long-term financial objectives.
But there are also times when changes that benefit business in the long run happen. For instance, the invention of the internet boosted sales as many businesses went online. If a business can adjust its objectives by embracing positive external factors, results usually exceed expectations.