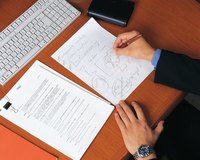 Buying a small business is a choice budding entrepreneurs often make. The advantage of purchasing an already functioning business is eliminating the risks associated with start-ups. Making the decision to buy a business is easy, but ensuring you buy a viable one is entirely another matter. You need to conduct thorough due diligence.
Do Sustainability Analysis
Analyze the market to establish if the business is sustainable and whether it has further growth potential, or whether it has already maximized its market penetration. The analysis will reveal whether current customers will continue buying and whether other customers will come on board.
Establish Financial Position
Contract an auditor to conduct an independent audit of the financial position. The audit report should reveal the debts owed, the amount of money spent on monthly salaries and the running costs. It should also reveal if the business is making a profit and the amount of profit. From the figures, you will be able to know the percentage gain from every dollar invested. The financial information should also say how much money you will need to put into the business to improve the profit margin.
Ascertain the Competition
Investigate the level of competition the business faces. If the business produces shoe polish, find out how many other companies produce shoe polish in the area. If too many exist, perhaps it will be difficult to grow the market after buying the business. Thus, it will be unwise to buy the business unless you have another market like export.
Do Liabilities Analysis
Draw a list of the potential liabilities that may arise once you purchase the business. Different businesses have specific matters that may arise in the future. A business with a history of firing workers without following a rigorous process of determining guilt can eventually face wrongful dismissal suits. For example, if the business deals with mining, perhaps it could someday face lawsuits from neighbors claiming the walls of their houses cracked due to blasting activities.
Read Organization Structure
Read a presentation of the business' management structure. Perhaps the company has too many managers without clear, defined roles. If so, it may be necessary to downsize. On the other hand, perhaps the business needs more workers. Thus, to grow the business, it may be necessary to hire more staff.
Analyze Marketing Strategy
Analyze the marketing strategy. If more salespeople are needed to sufficiently promote products, you will have to hire some. If the company has never advertised, you will have to budget for an ad campaign. See what kind of Internet presence the company has. If none, then that's another item to include in your budget.