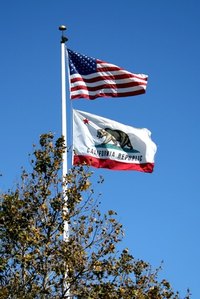 According to 2008 data, gang membership in the United States hovers at roughly 1 million members. California remains synonymous with gangs, as the groups tend to thrive in urban and suburban areas of Pacific and Southwestern states. As gang membership proliferates criminal activity, violence and drug distribution, looking at a city's crime rates and safety rankings often provides insight into the its gang population. Fortunately for potential residents, California offers numerous cities that offer safe living.
Mission Viejo
Situated in Southern California at the midpoint between Los Angeles and San Diego, Mission Viejo's rich history spans back to its development by Gaspar de Portola's expedition in 1769. The city survived wars, and its missions became secularized, but it remains a safe and economically prosperous location. Morgan Quinto Press--a publication that ranks state characteristics such as crime, education and health care--names Mission Viejo the fourth-safest city in the United States. In this aspect, the city outranks all others in California. As of 2009, the Orange County Sheriff's Department protected Mission Viejo's 100,242 residents, with crime rates typically two-thirds below state crime rates and about half countrywide crime rates. Mission Viejo's official website boasts of the town's cultural interests (such as jazz festivals, a folk music series and an active Cultural Arts Committee) coexisting with its economic strengths, which are bolstered by an ongoing Community Development Program.
Lake Forest
Lake Forest lies roughly six miles north of Mission Viejo in Southern California. On the same overall safe ranking list reported by Morgan Quinto Press, Lake Forest falls in the position of sixth-safest city in the United States and second-safest in California. According to the town's official website, Lake Forest hosts crime prevention programs specific to both neighborhoods and businesses--an anonymous hotline to report gang activity (800-NO-GANGS) serves as part of these programs. Similar hotlines exist for graffiti and drugs. The Orange County Sheriff's Department answers these calls and serves Lake Forest's 78,344 residents (as of 2009). The city's industries include research and development, technology, manufacturing and retail. These businesses add an economic edge to the safety of a small, green community filled with 20 public areas.
Sunnyvale
The 135,721 residents of central California's Sunnyvale enjoy a low crime rate, 18 parks, cultural attractions, nearby higher education facilities and thriving Silicon Valley industries (according to the city's 2009 official website data). Sunnyvale rests within an hour of the Pacific Ocean and within a few hours of national forests and Lake Tahoe. According to CityRating.com, Sunnyvale's violent and property crime rates per capita fall between 0.17 and 0.62 times the national average (most rates fall in the 0.20 to 0.30 range). On Morgan Quinto's list, Sunnyvale ranks as the 18th-safest city in the country. In addition to crime control under the Sunnyvale Police Department, the city of Sunnyvale incorporates an environmental sustainability program and an ongoing anti-crime downtown redevelopment initiative.