The acronym OSHA stands for the Occupational Safety and Health Administration. OSHA operates at the federal level while some states also maintain OSHA departments. OSHA regulates employee safety programs and procedures and requires employers to provide annual training for job hazards and proper work practices to ensure employee safety. OSHA also provides the employer with appropriate training material geared toward the industry or workplace.
Under federal law, certain workplaces are required to provide safety training to employees at no cost to the employee and during work hours. Annual training generally occurs one year from an employee's previous training, although safety-conscious industrial facilities and construction job sites have daily and weekly safety "tailgate" meetings.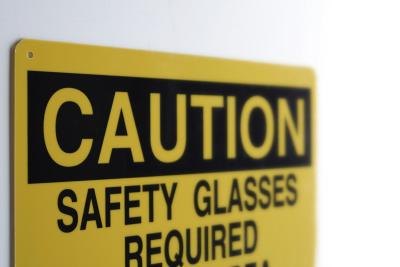 Blood-Borne Pathogens
OSHA requires employees to learn how blood-borne pathogens symptoms manifest and how they are transmitted. Important to an employee's safety during an accident, is how these pathogens transmit HIV and AIDS and other infectious diseases, how pathogens spread and how to control spreading. Employees also learn to use the appropriate precautions when blood is present and how to reduce exposure in the workplace. Critical to an employee's safety, annual OSHA training teaches employees which personal protective equipment will help prevent the risk of exposure to blood-borne pathogens.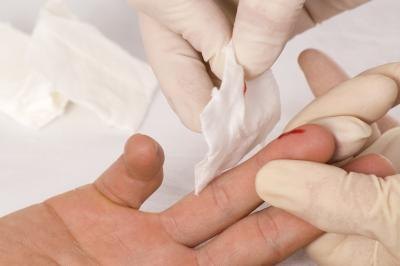 Lockout and Tag-out
Lockout and tag-out training is required for employees who handle and operate machinery. OSHA-regulated employers provide training to ensure that employees understand the effective use of such safety skills. In safety-conscious industrial facilities and factories, equipment and machinery have step-by-step start up procedures to ensure employee safety. Generally, when an machine is locked out and tagged, it is because of some malfunction or maintenance issue. By placing these visual reminders on the equipment and following strict safety precautions, employees learn the importance of following critical steps. Employees not authorized to remove the lockouts and tags are prevented from using machinery that is potentially malfunctioning or down for maintenance.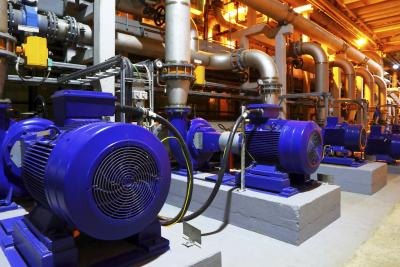 Personal Protective Equipment
Personal Protective Equipment (PPE) is the first line of "safety defense" for the employee. Ensuring that employees are using PPE appropriately, OSHA requires annual training for this equipment. Employees learn that hard hats, safety glasses and steel-toed shoes are some of the safety equipment required in factories or job sites that have equipment or machinery. As part of this training, workers receive information on the proper safety attire, how to put it on and what applications demand the use of this equipment. Additional training includes how long to wear personal protective equipment and how to care, maintain and dispose of it.