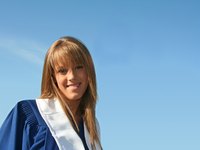 When choosing a college or university to obtain a degree in engineering, one of the most common considerations perspective students have beyond quality is price. Fortunately, there are many excellent colleges that provide engineering students with a quality education without forcing them to break the bank.
University of Nevada
The University of Nevada Reno College of Engineering provides engineering students with a sound quality education at reasonable tuition rates. The University of Nevada Reno was named number one in affordability in an online article by Bank Rate. According to the school's website, the average cost of tuition for out of state residents as of May 2010 was $4,901 per semester. Students enrolled in the engineering baccalaureate program learn the essentials of engineering through hands on courses in chemical and metallurgical engineering, physics and electrical and biomedical engineering.
University of Nevada, Reno College of Engineering 1664 N. Virginia St. Reno, NV 89557 775-784-1110 cis.unr.edu
Florida State University
Florida State University was named number two on Bank Rate's list of least inexpensive engineering colleges. According to Florida State University's website, the school's College of Engineering has more than 2,000 students, 90 faculty members, and its academic offerings include bachelor's, master's and doctoral programs in seven disciplines within five academic departments. The school operates in a joint program serving two universities in Tallahassee, Florida; Florida Agricultural and Mechanical University (FAMU) and The Florida State University (FSU) which allows students to obtain guidance from many experts in the fields of engineering. The cost of tuition for in state residents as of May 2010 was $5,020.
FAMU-FSU College of Engineering 2525 Pottsdamer Street Tallahassee, Florida 32310 850-410-6161 eng.fsu.edu
San Diego University
Bank Rate lists San Diego State University as the third on its least expensive colleges ' list. San Diego State University's website--the school's College of Engineering--offers a wide range of undergraduate and graduate degrees in the fields of in aerospace engineering, bioengineering, civil engineering, environmental engineering, electrical engineering and mechanical engineering. The school also offers a Master's of Engineering degree. A doctoral degree in Engineering Science and Applied Mechanics is also offered through a joint educational program with the University of California at San Diego. As of May 2010, the total cost of tuition for full time students was $10,878.
San Diego State University 5500 Campanile Drive San Diego, CA 92182 619-594-5200 sdsu.edu