A domestic helper is an individual who is employed by another individual or family to perform a variety of tasks related to the running of a household. Duties are typically geared more toward cleaning, laundry, cooking, shopping and other basic errands. Some domestic helpers may live with the family while others will commute to the home for designated work hours.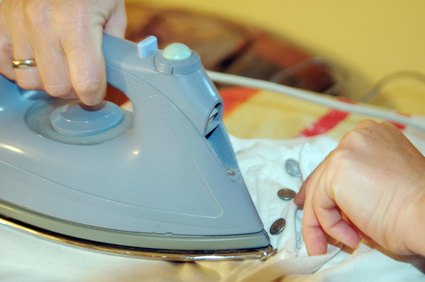 (bügeln image by Daniel Fuhr from Fotolia.com)
Domestic helpers are commonly utilized by busy families who seek extra help with household-related chores. Individuals who also work extended hours or travel also often utilize a domestic helper to keep the household running while they are away or simply lack the time to perform tasks they still need to have performed. People who work from their home office also utilize domestic helpers so they can maintain a separation of their work/home life during working hours.
Typical tasks of domestic helpers include cleaning, which may include general household maintenance but also washing dishes and organizing counters and drawers; yardwork, which may include mowing and edging, planting and watering and even general tasks like pulling weeds; swimming pool maintenance; laundry and ironing; errands, which can be grocery shopping, mailing, picking up cleaning and any other tasks that the employer needs done; and meal preparation, which can sometimes include menu planning, shopping and even food preparation and cleanup. Expectations may also include transporting children or other family members to activities; occasional or basic childcare responsibilities; and pet care, which may include grooming, feeding, exercising and simply playing with household animals.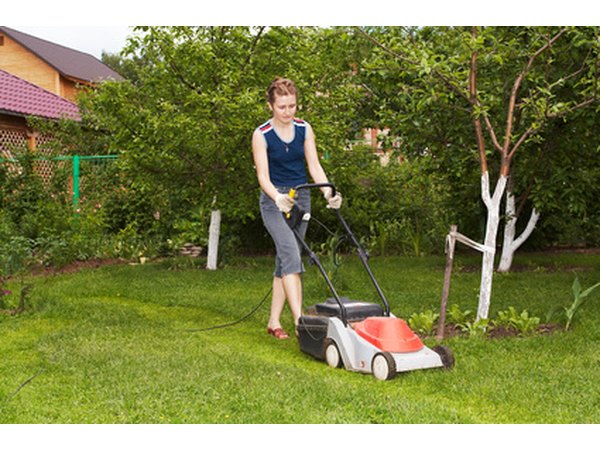 young woman mow grass image by Alexander Maksimov from Fotolia.com
There are no set hours for a domestic helper. The individual or family will typically establish a schedule that determines whether the job is part time or full time and whether the helper will live in the home or will commute back and forth. A domestic helper may be asked to work during the weekdays only, but evening and weekend expectations are often expected as well. A domestic helper may receive a set schedule or will have flexible hours based on the employer's needs each week.
Typical pay differs greatly based on where the employer lives, as large urban areas will pay a higher rate than smaller communities. Most domestic helpers receive an hourly rate of pay that can range from minimum wage and typically up to $15 an hour, plus any expenses such mileage or gas. Meals are sometimes included as an additional pay perk. Some families only want a part-time domestic helper for 10 to 15 hours a week while others may seek extended, even full-time hours. The job is typically considered "at will," meaning that either side can end the arrangement and that no long-term work contract is extended.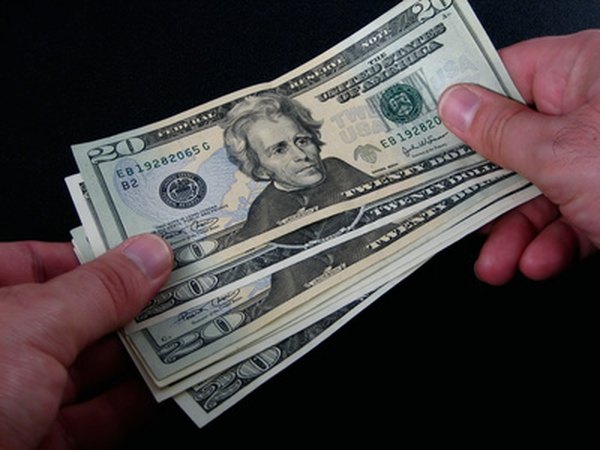 paying image by Albert Lozano from Fotolia.com
Families often choose to hire a domestic helper who can do a little bit of many different things rather than hiring several different people or companies to do what they need. A domestic helper can eliminate the need to hire separate lawn maintenance, pool maintenance, child care and house cleaning services by consolidating the work to a single person.
While education may not be a criteria for the job, a strong wok ethic and reliability is. A domestic helper must be dependable, trustworthy, a multitasker and a person who can take the initiative to get things done in a timely manner. A domestic helper must often clear a background check and sometimes even a credit check. Language requirements often depend on the employer's particular needs or preferences. Flexibility in hours worked and availability for extra hours or for weekend or evening work is often expected. Pay arrangements vary greatly, and benefits may or may not be paid depending on the hours worked. Both employer and employee will be responsible for filing and paying taxes according to I.R.S. regulations.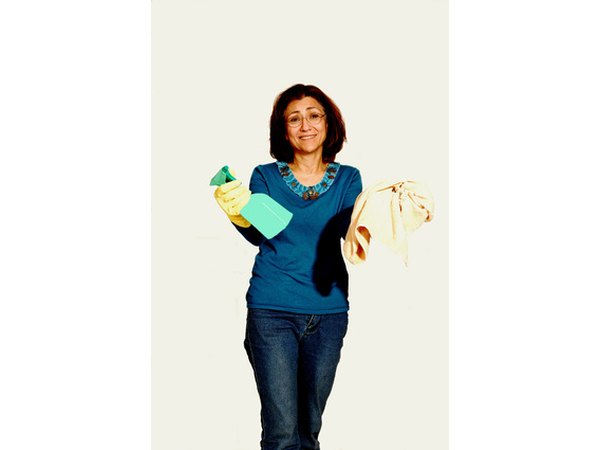 Woman cleaning the house. image by maron from Fotolia.com
Finding a job as a domestic helper can sometimes be a challenge, as employers may call the job by many different names. Persons desiring a domestic helper may advertise the position on a free job-find site locally or post the information at church, work or community board. Look for the same type of job under a different name. Some employers also seek out an agency to help with the location and interviewing of possible candidates.
Other names for a domestic helper include personal assistant, mother's helper, groundskeeper, runner or child care assistant.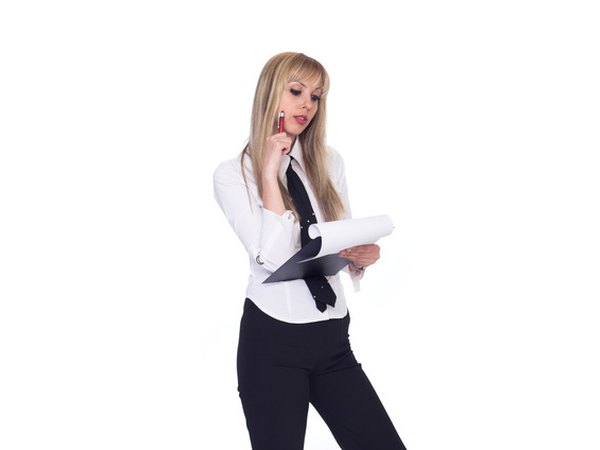 business girl thinking image by Laser from Fotolia.com
Promoted By Zergnet