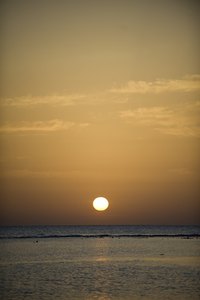 Djibouti is located within the Horn of Africa and borders the Red Sea. Major attractions in Djibouti include unique rock formations, the inland lakes Lac Assal and Lac Abbe, the Red Sea and active volcanoes. One of the main highlights of the country is the luxury hotel and entertainment facility, Djibouti Palace Kempinski, which boasts the highest bar in the country. Djibouti nightclubs range from the casual to after-work affairs to the upscale of places like the Djibouti Palace Kempinski. Generally, a mix of live music and DJs are popular at these establishments.
Café Mask
Café Mask is a very clean bar with more upscale clientele. Drink prices, including the beer, tend to be on the expensive side. The nightclub also serves Italian food and the club features a dance floor with world music that includes tribal masks as décor. Café Mask is a highlight of many people who have previously gone to the country but be careful about female escorts in the club. This is a casual bar with no dress code.
Cafe Mask Place du Juin Djibouti 00-253-823767
Grand Barra
Grand Barra is located within the five-star Djibouti Palace Kempinski Hotel, which is located on a private beach amid palm trees and flowers. The club features fine wines and cigars from around the world. Live music is played in the evenings. The lounge includes views of the Red Sea and is a popular sunset viewing destination. The lounge is a popular before or after dinner spot, featuring classic cocktails and appetizers. The crowd is generally upscale.
Djibouti Palace Kempinski Ilot Du Heron, P.O. Box 1960 Djibouti, Djibouti 32 55 55 00-253-325555 kempinski.com
Safari Club
The Safari Club is a fast-paced nightclub, featuring DJs from around the world that spin house, world and other music. The club features classic designs and includes a large bar. Drinks include cocktails and wines. The bar stays open all night, but is only open on Thursday nights. The crowd is more upscale, and drink prices tend to be expensive. Wear fashionable clothing if going to the Safari Club. This club is also located within the Djibouti Palace Kempinski.
Sky Bar
The Sky Bar is located on the roof of Djibouti Palace Kempinski, and it is the highest bar in Djibouti. It provides panoramic views of the country, the Red Sea, the Gulf of Tadjourah and the Tadjourah Mountains. This romantic spot is perfect for watching the sunset over the sea. This club attracts the happy hour or after-work crowd and specializes in appetizers. Crowds are mixed. Drinks can be expensive.