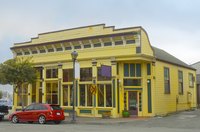 To drive foot traffic to your retail store, you need to employ retail marketing activities. Retaining customers is done with good service, product selection and competitive pricing. Getting customers through the door for the first time, or bringing back old customers, is achieved by using effective marketing promotions.
In-Store Events
In-store demonstrations can either be billed as special events or done as continuous in-store activities that become part of your store routine. Some examples of in-store events could be a book signing by a famous author, a performance by a famous musician or a special late-night release of a popular product. For ongoing in-store activities you could use clinics, lessons or demonstrations related to your products or services. You can team up an event with pricing specials to make it more valuable to your customers.
Buy One Get One Free
The idea of getting something for free is a powerful marketing tool for retail stores. Remember that you do not need to give away anything expensive to get people's attention. For example, if you have an electronics store, you could have a promotion where people buy a computer and get a printer for free. Discuss these specials with your suppliers to see if they would like to put together a buy one, get one free event in your store to help bring more attention to their products.
Customer Service
When you offer customers assistance that they cannot get at your competitor's store, you can use it as a marketing angle to bring in more revenue. Set up a customer assistance booth where associates can help customers find products and discuss large purchases or even help customers choose gifts for upcoming special events. Retail stores are sometimes differentiated by the level of customer service they give, so try to add extra service and encourage your customers to tell their friends about it.