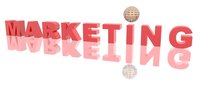 Referrals from existing customers can help build your business. You can depend on word-of-mouth referrals to help your business grow, although that may take a considerable amount of time. To speed up the process, offer incentives to customers for referring business.
Public Recognition
Referral incentives don't always have to involve providing free or discounted goods or services. You can appeal to people's desire for recognition by posting a sign that publicly acknowledges a customer who referred business to you. For example, you can use a bulletin board in a waiting room or reception area to thank the customer for the referral, which may encourage others to send business your way.
Discounts
If you think financial rewards would work better for your business, offer discounts to customers who refer others to you. Each time the customer refers someone to you, give her 10 percent off her next purchase. Not only will this help generate new business, it can also build customer loyalty and repeat sales.
Referral Club
Start a referral club in which members enjoy certain privileges. Membership can be attained when a customer reaches a specific incentive level, such as referring five new customers to you. Privileges can include anything from free or discounted merchandise to VIP access to special sales. Membership can provide a feeling of exclusivity, which can also help to keep existing customers.
Reciprocal Arrangement
Find another business that complements yours and develop a reciprocal referral arrangement. For example, if you're a real estate agent, refer your clients to an insurance agent who sells homeowner or mortgage life insurance. In return, the insurance agent can refer his clients to you when they're thinking of buying or selling a home.
Start a Referral Lottery
Whenever a customer refers new business to you, put a small amount of money into a pot and give the customer a numbered ticket. Draw tickets on a monthly or quarterly basis and award the pot's contents to the customer holding the matching ticket. You could also offer a first-, second- and third-place prize to allow more customers to share the wealth.