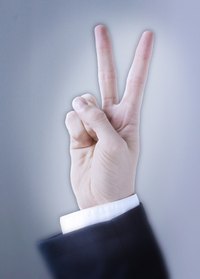 Really cool marketing ideas can provide your business with a concrete sales advantage over its competitors. You can develop promotional strategies that attract new and repeat customers by learning how to combine the functionality of your products or services with unexpected marketing strategies. Put on your creative hat, and think out-of-the-box.
Movie Theater Ads
Display videos or slideshows that advertise your business at movie theaters to reach large groups of customers simultaneously. Movie theater chains and independently run cinema houses offer a variety of advertising packages that allow your commercials to be shown prior to each screening. You can show an advertisement that has elements that are similar movie trailers to maintain the attention of theater audiences or display typical commercials. Movie theater ads allow you to target customers in specific geographic regions...and you certainly have a captive audience.
Event Demonstrations
Set up a booth at trade shows, concerts, carnivals and other events to introduce your products or services to potential customers. Marketing at events can help you build a relationship with potential customers and increase brand awareness. Hire a group of staff members who can demonstrate how your products work to customers during the event. Cosmetics companies can provide free makeovers, video game designers can set up a small arcade where customers can test their products, catering companies can offer appetizers and free desserts, and fitness trainers can teach quick workout routines. The "hands-on" possibilities are endless.
Cooperative Employee-Driven Activities
Hire employees who have an outgoing personality and creative skills to develop really cool marketing ideas that customers will not expect. Allow your employees to join you in suggesting promotional gimmicks during company meetings. Vote on the best ideas that require entertaining interactions with customers. Activities that feature some form of entertainment can boost sales after customers discuss their shopping experiences with people in their social network. Instruct employees to design their own origami shapes that customers can vote for in exchange for discounts if they choose the winning entry. You can also invite customers to participate in spontaneous karaoke challenges where they compete against employees for free merchandise or coupons.