We live in a world in which we are constantly surrounded by different forms of communication and information. This is good news for people majoring in the field of communication, because it means that there are many types of jobs for them once they graduate. It also means that communication majors can tailor their careers according to their personal interests. For instance, a communication major who loves sports can pursue a career as a publicist for professional athletes, while a communication major who loves marine life can choose to work as a communication specialist for an aquarium or marine research facility.
(Jupiterimages/Comstock/Getty Images)
A public relations specialist focuses on tailoring a company's communications with the public in a way that puts the company in the best possible light. Day-to-day, this may entail creating and sending local media outlets press releases about a company's new products, services or initiatives. However, a good public relations specialist truly shines during times of crisis, when he must serve as the public face of the company, defending the company's actions in press releases and media appearances. The government equivalent of a public relations specialist is a public information officer or press secretary. According to the U.S. Department of Labor's Bureau of Labor Statistics (BLS), the median annual wage for public relations specialists in 2008 was $51,280. Indeed listed the average yearly salary as $67,000 as of May 2010.
John Rowley/Digital Vision/Getty Images
Many different types of companies, from banks to hospitals to marketing firms, employ communications specialists. These people are charged with a variety of responsibilities, including ensuring top-down communication is clear, conducting market research, helping to develop marketing materials and facilitating communications with members of the media and public. In companies with a large communication department, a communication specialist may report to a communication director, who oversees the company's overall communication strategy. In a smaller company, the communication specialist and director may be the same position. According to the Indeed job search website, the average salary for a communication specialist in 2010 was $46,000 yearly. A communication director made $70,000 a year, according to Indeed. The BLS did not have a listing for these positions.
Jupiterimages/Pixland/Getty Images
A publicist works with authors, celebrities and others who want to be in the spotlight to ensure that they get the media coverage they need. A publicist arranges appearances on talk shows and book signings, and generates excitement for their clients' projects, such as new books and movie releases. Like public relations specialists, publicists are also charged with spinning potentially negative scenarios into positive publicity for their clients. According to the Indeed job search website, the average salary for a publicist in 2010 was $47,000 yearly as of 2010. The BLS did not have a listing for this position.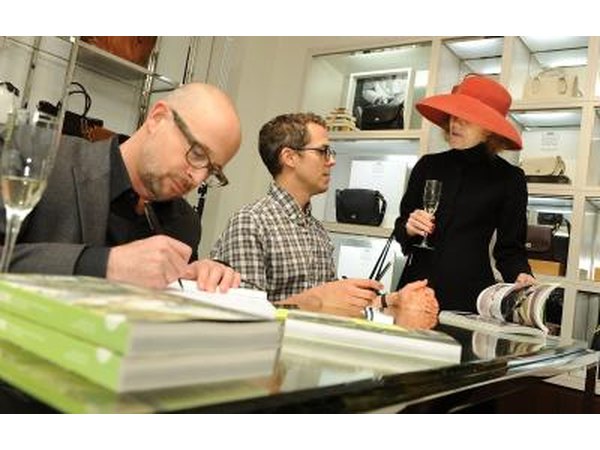 Larry Busacca/Getty Images Entertainment/Getty Images
Promoted By Zergnet