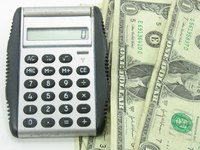 Earnings management is a strategy used by the management of a company to make the actual earnings figures match past projections and goals. This also falls under the category of creative accounting. Excessive earnings management, which creates numbers that may misrepresent financial statements, is enforced by the U. S. Securities and Exchange Commission (SEC). Should the SEC deem that earnings management has been employed in excess, they will impose fines and sanctions on the guilty corporation. Earnings management and creative accounting were the basis of the WorldCom and Enron scandals.
Cookie-Jar Reserve Techniques
The cookie-jar technique deals with estimations in future expenses. Under the periodicity assumption of the conceptual framework of accounting, time can be divided into periods (years) and reports are generated on that basis. Accordingly, estimates are also used to project expenses during the course of these periods. Some types of expenses that are projected are returns and allowances, estimates of bad debt and write-downs. Under the cookie-jar technique, the corporation will try to overestimate expenses during the current period. If and when actual expenses turn out lower than estimates, the difference can be put into the "cookie jar" to be used later when the company needs a boost in earnings to meet predictions.
Big Bath Techniques
Although a rare occurrence, sometimes corporations must restructure debt, write-down assets or change and even close down an operating segment. In these instances, expenses are generally unavoidable. Stock prices generally react negatively to these events. When the decision is made, expenses are projected; corporations usually go with a number on the high end of the range of projected expenses. This prevents having to take another write-down. Another write-down would further degrade stock prices and reduce market confidence. This also improves the chances of the market viewing the restructuring as a positive and, in turn, will help stock prices bounce back sooner.
Big Bet on the Future
When an acquisition occurs, the corporation acquiring the other is said to have made a big bet on the future. Under Generally Accepted Accounting Principles (GAAP) regulations, an acquisition must be reported as a purchase. This leaves two doors open for earnings management. In the first instance, a company can write off continuing R&D costs from the company acquired. This means that when the costs are actually incurred in the future, they will not have to be reported and thus future earnings will receive a boost. The second method is to claim the earnings of the recently acquired corporation. When the acquiring corporation does this, they immediately receive a boost in the current year's earnings.