North Carolina provides a mix of cool winters, warm spring weather and hot summers. The varying landscape in the state of North Carolina offers sandy seaside locations, mountain soil and rich river banks. Although a good gardener which the skills and materials can grow any vegetable of choice, there are certain vegetables which grow best in the North Carolina region and require less gardener effort.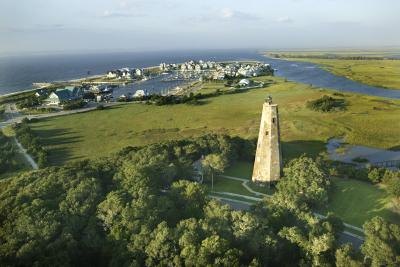 (Thinkstock/Comstock/Getty Images)
According to the Northeastern IPM Centers and GrowingProduce.com, North Carolina is one of the top ranked states for the production of tomato crops in the United States. Tomato seedlings are easy to start indoors during the late winter months, and most varieties are hardy and take well to planting outdoors. Tomato plants can thrive in cooler or warmer weather, and they can handle being planted in different types of soil which makes them ideal for growing in just about every part of the state. Warmer North Carolina weather will quickly ripen tomatoes to a deep, tender red fruit.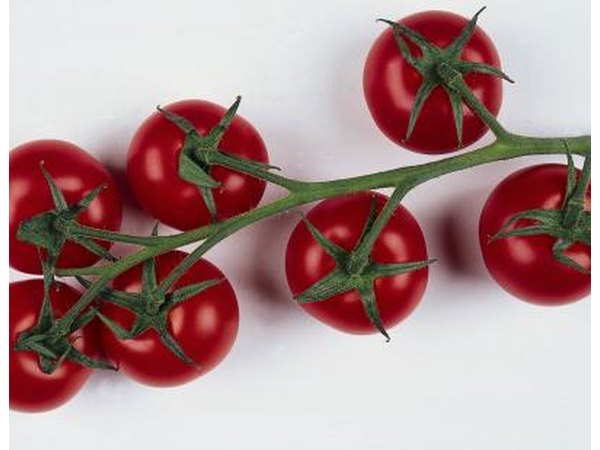 Ablestock.com/AbleStock.com/Getty Images
Pea plants come in a specific variety known as Wando that is generally more tolerant to heat than some other pea varieties. A heat-tolerant variety of pea plant is preferable for good growth in the region of North Carolina. The seeds can typically be planted in early March and will produce pea fruits from early May usually through the end of June when higher heat temperatures may cause the plants to cease bearing fruits. Peas should be watered regularly in the absence of rain, because warm North Carolina heat and dry weather can cause wilting and poor fruit production.
Hemera Technologies/AbleStock.com/Getty Images
Peppers are a popular choice for growing in North Carolina because most varieties of pepper are a warm-season crop and generally require a longer growing season than other vegetables. Peppers can take two to three time longer to germinate seeds than tomatoes or other produce grown in North Carolina, so the extended growing season offered by the temperate climate in most of the southern states including the Carolinas is ideal for growing peppers. Warmer temperatures help boost fruit production, and warm temperatures are also necessary to develop the varying pigments of peppers which change from green to yellow, orange and red.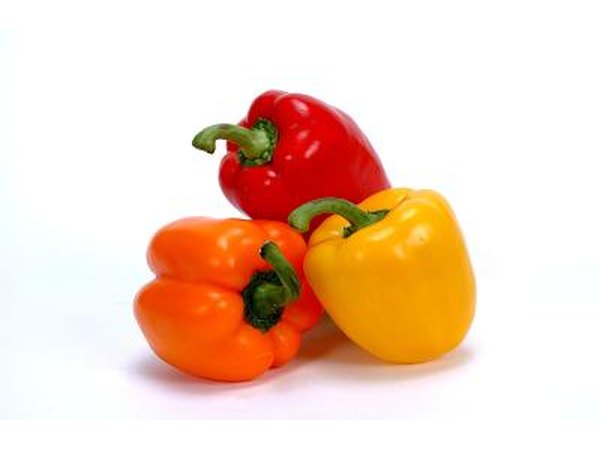 NA/Photos.com/Getty Images
Collard greens are leafy variety of cabbage that does not form a traditional cabbage head. Its flavor is similar to cabbage or kale, and the bright green leaves offer outstanding nutritional value. Collard plants are strong enough to stand up to warm weather, but appreciates cooler weather as well. Collards offer a prolific growing season that will continue to mature through late September and often even into November or December in North Carolina's coastal regions.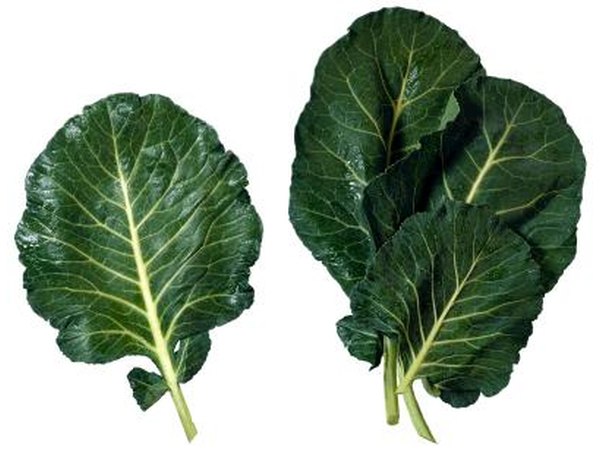 Brand X Pictures/Brand X Pictures/Getty Images
Garden Guides: How to Grow Vegetables in North Carolina
Promoted By Zergnet