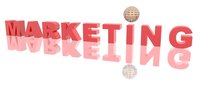 Clients use advertising agencies to help spread a message about their brand or product and spread awareness through print, television or new media outlets. There are specific roles and responsibilities a client has to the advertising agency, so those at the agency can do their jobs as efficiently as possible and help the client'syour business become more successful.
Explain Their Product / Company
The more clearly a client can explain his product or company message, the better understanding an advertising agency will have of the product and company, allowing it to package and market them appropriately. What the product or company is, who the product or company is trying to appeal to, and where the product or company hopes to go in the future are all useful pieces of information for the advertising agency.
Hear Them Out
Once the advertising agency has come up with concepts for the client's product or company, the client should patiently listen to each idea as it is presented and take on the role of deciding which campaign will draw the most attention to the product or company and which campaign has the best longevity. This means no gut decisions based upon what the advertising agency comes up with. Creative messages, especially through advertising, take some time to really sink in, so after the message is presented, clients should take some time to analyze it, thinking from the perspective of the customers.
Best Message Possible
The client also has a responsibility to make the advertising agency come up with the best possible message for her product or company. If these means working them hard or telling them to start over from scratch, then the client should be prepared to do this. An advertising campaign which isn't right for the product or company doesn't do anyone any good, as it makes the advertising agency look bad and costs the company a tremendous amount of money. So a client must play hardball sometimes.