Planting native trees in your Kansas yard helps conserve water and cut down on maintenance. Native trees have adapted to live on the existing rainfall and nutrients in the soil as well as the climate, which falls within in U.S. Department of Agriculture plant hardiness zones 5 through 7. Although native trees generally need little help, extended drought or disease problems require your attention.
(Bart Everett/iStock/Getty Images)
Deciduous trees bring color to the yard when their leaves turn brilliant shades of orange, yellow or red in fall. American basswood (Tilia americana) produces pale yellow flowers in midsummer that draws bees. The honey made from this tree is coveted as a gourmet food. It grows in USDA zones 2 through 8 and reaches up to 80 feet tall. Hop hornbeam (Ostrya virginiana), which grows in USDA zones 3 through 9, is a smaller tree with a mature height of 40 feet, making it a good street tree. It provides shade and deer tend not to munch on its leaves and bark. Pin oak (Quercus palustris) is a native tree that works especially well in rain gardens and puts out brilliant fall color. It grows to 45 feet in USDA zone 4 through 8.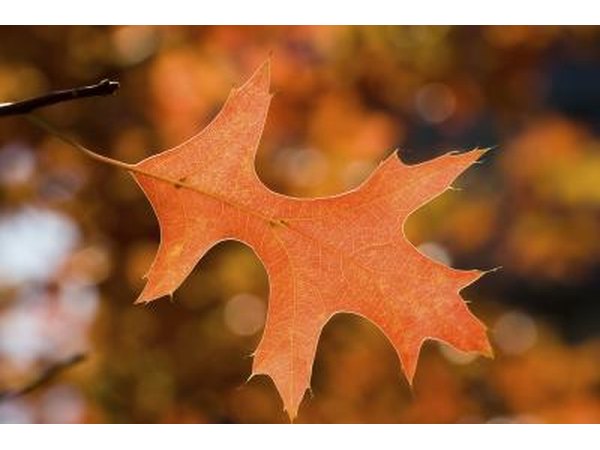 Brian McEntire/iStock/Getty Images
With Kansas' temperate climate it's surprising to find that only one evergreen tree is native to the state. Red cedar (Juniperus virginiana) grows in USDA zones 2 through 9, reaches a height of 65 feet and spreads to 25 feet. It is an important tree for sheltering birds and mammals, but deer tend not to like its bristly needles, making it a good tree to plant to attract wildlife when the winter wind blows across the Kansas plains. It also makes a good windbreak and tolerates air pollution in urban settings.
Dean_Fikar/iStock/Getty Images
Some Kansas native trees make good focal points for the yard. American plum (Prunus americana) ushers in spring when it puts out showy white flowers before its leaves appear. The flowers have an unpleasant aroma, but they make up for it by forming into red berries that draw in birds. This tree grows to 25 feet in USDA zones 3 through 8. Serviceberry (Amelanchier arborea), grows in USDA zones 4 through 9, reaches about 25 feet tall, and also attracts birds. In spring it puts forth boughs of profuse white flowers that give way to red fruit that eventually turns a dark plum color. These trees require pruning away root suckers during the growing season.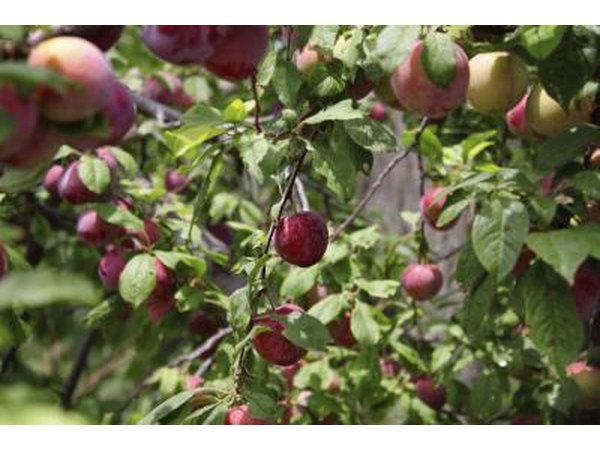 Eliane29/iStock/Getty Images
Black walnut (Juglans nigra), which grows in USDA zones 4 through 9, and pecan (Carya illinoinensis), which grows in USDA zones 5 through 9, are both grown commercially for their nuts. These towering giants, at 100 feet tall and 75 to 100 feet wide, can be grown in large yards. Black walnut is coveted for furniture making. If you plan to grow pecan, plant two varieties for maximum nut production. Black walnut's roots produce a hormone that prevents other plants growing nearby, so plan accordingly.
majorosl/iStock/Getty Images
Promoted By Zergnet