Along with the luxury and convenience of having an above ground pool in your backyard comes the question of what to do with the cleaning supplies, hoses, chemicals, toys, rafts, towels and barbecue accessories. With a little thought and ingenuity, it's easy to organize and hide the disarray, especially when you have a deck. You have many options, depending upon how fancy you want to get and how much money you want to spend.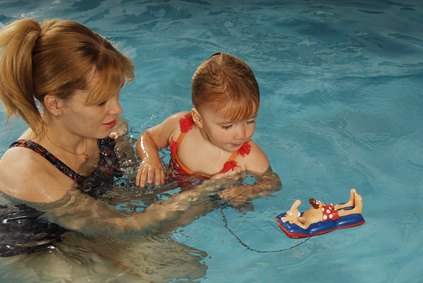 (mother and daughter in the pool image by Nymph from Fotolia.com)
The railing on your deck can be used to hold some accessories. Secure hooks to the outside of the railing to hold items such as poles or hoses, and they'll be out of sight from the deck area. Hooks also can be used to hold towels, shirts, sundresses or other clothing. You can place a long bench, or even build one, along the inside of your deck railing to use as a seat that opens to store many toys or other supplies. Use cushions or pillows to make the bench more comfortable.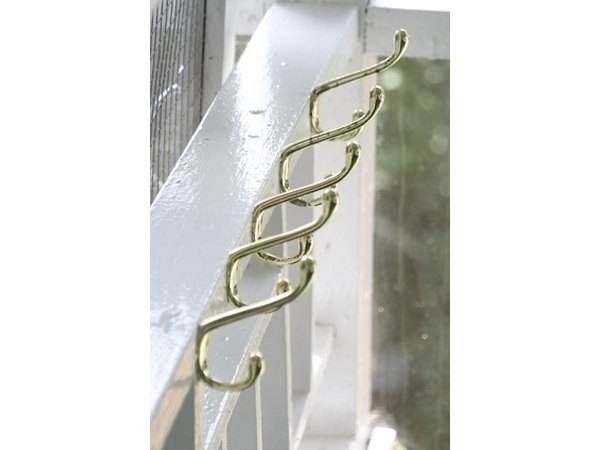 coat hangers image by Wayne Abraham from Fotolia.com
The corners are usually idle space, so make the most of this area. Section off the corner in a square or triangle with wood rails, several strands of dock rope or even lawn chair webbing to hold rafts, pool noodles, inner tubes or other items so they won't blow away but are still easily accessible. Be sure the corner section is deep enough to hold the items upright. Place your barbecue grill in another corner to use that inactive space.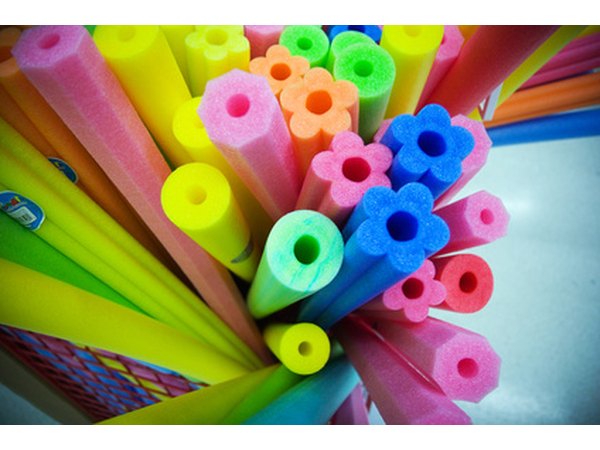 colorful toys image by Mat Hayward from Fotolia.com
Simple plant hangers or outdoor lamp holders can become a nifty towel rack and double as a utensil holder for your grill accessories. Many have multiple hooks, with as many as four sides. Use two or three for more grill hanging opportunities or use them for goggles, snorkels or nose plugs. Hang baskets from them to hold small items such as keys, coins or sunglasses. They even can be used to hang a life preserver on in case of emergency.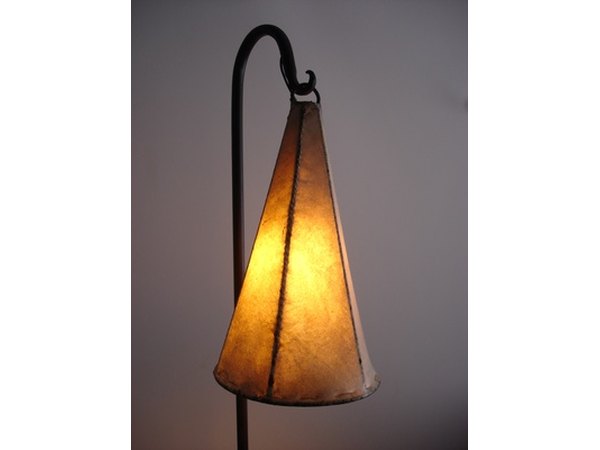 lamp image by Gonçalo Carreira from Fotolia.com
Space under the deck or stairway can be utilized to store large items or chemicals that aren't often used. Box in the area with lattice wood or plywood, and put a door and lock on it so little children won't be tempted to explore and risk harm. Under the deck is also an excellent place to store the pool vacuum, heater, pump or other bulky accessories.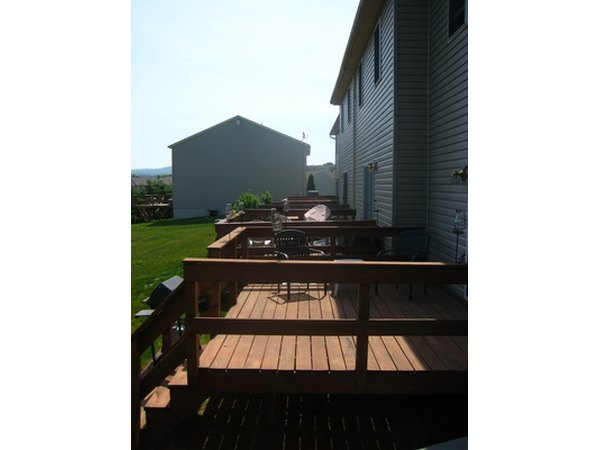 deck image by Albert Lozano from Fotolia.com
Pool accessory magazines advertise containers you can buy for storing pool supplies, or you can go to your local discount retailer and buy a cooler, laundry basket or tub with wheels for an easy solution to storing little toys such as balls, water pistols or even volleyball/basketball equipment. Be sure to poke holes in the bottom for drainage. Garden centers sell garden benches with a seat that opens for storage, and you can simply move it anywhere.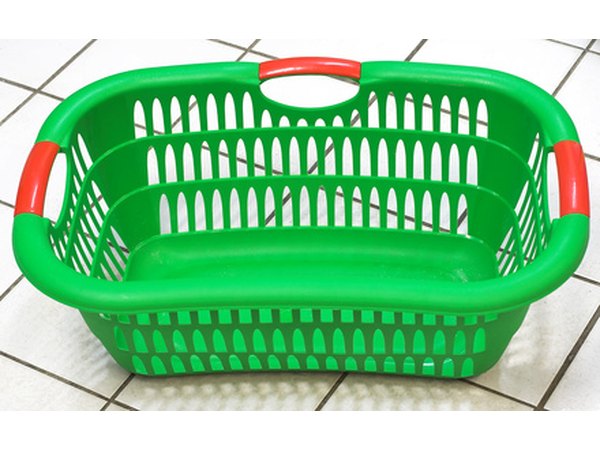 plastic basket image by gajatz from Fotolia.com
You can easily erect a store-bought shed kit or build your own custom design. A door that locks on one side can hide chemicals or more dangerous items while the other side can remain open for easy access to toys. A lean-to design is perfect for using the back or side rail of your deck as a wall to your small shed. It can be built the same height as your rails.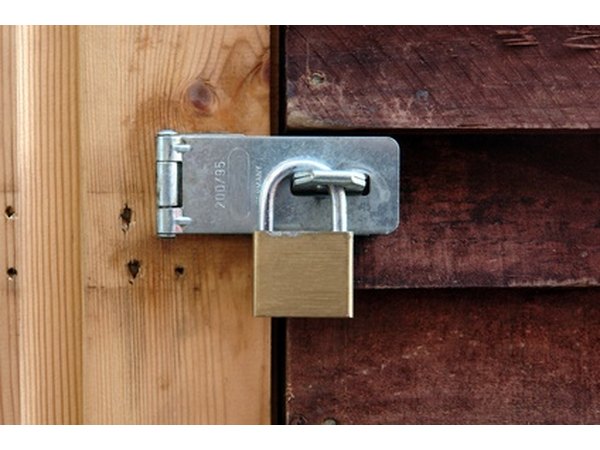 shed padlock image by Nancy Collinge from Fotolia.com
Promoted By Zergnet