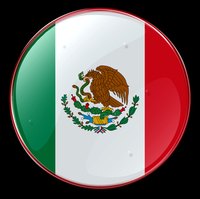 Mexican law requires the use of seat belts, and the refusal to use a seat belt can result in a fine. Mexican seat belt regulations require that passenger vehicles and some commercial vehicles like tour vans and taxis have seat belts. According to the World Health Organization, 62 percent of deaths caused in traffic accidents occur in 10 countries and of those 10, Mexico comes in sixth place. This is because there little driver's education and the department of transportation does not have the economic resources or manpower to enforce seat belt regulations.
Mexican Seat Belt Regulations
Mexican law requires both the driver and front seat passenger to wear seat belts, but passengers in the back seat do not have to do so. Children under the age of 12 should sit in the back seat. Children under the age of five must sit in a carseat fastened by the car seat belt in the back seat.
Seat Belt Compliance
Larger cities in the country like Mexico City and Monterey, which have higher municipal incomes, do a better job of enforcing seat belt laws. During special public awareness campaigns, transportation officials stop and fine drivers who are not in compliance with the law. However, enforcing seat belt regulations throughout the year is still a challenge. In other areas of Mexico, the seat belt law is rarely enforced and if drivers are not in compliance, they are very rarely fined.
Solution
Mexico's solution to this issue includes promoting public awareness and developing newer technologies when it comes to imposing traffic fines. Unfortunately, the low economic status of Mexico causes these changes to come into effect very slowly. New traffic cameras, computer networking and added personnel could help solve the problem.