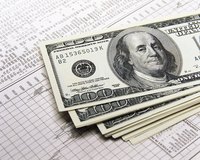 Filling out a tax return can feel overwhelming, especially for those with little knowledge of how taxes work. Tax write offs are an important area to pay attention to, as they help individuals save or even receive money from the government. There are a number of purchases that can be considered tax write offs, and with some tips on a few of them, filing taxes can be a bit easier, faster, and more pleasant.
Business Write Offs
Business write offs are some of the most common exemptions. Costs associated with running a business are included in this category, and they can be anything from money paid for employee salaries to pencils bought for the office. One common business write off is the cost of goods sold. For example, if a business sells paper supplies, the cost of buying that paper to sell to clients can be written off. Some other common business write offs include storage costs, labor costs and factory overhead costs. The list of possibilities varies depending on the nature of the business.
Income Property
There are a number of tax write offs associated with owning an income property, or a property that brings in money for the owner, like a rental space. A common write off in this category is mortgage interest. Owners can write off interest paid on a loan for the property. Another common write off is maintenance fees, or costs of upkeep for the income property. This can include lawn service, advertising fees (i.e. placing an ad in a newspaper promoting the space), or repair costs. Closing costs paid on an income property can also be written off.
Education Expenses
A number of costs associated with education can be considered tax write offs. interest paid on student loans can be written off. Also, tuition costs for an individual, their spouse or their children can be a deduction. Any courses taken to advance one's profession are deductible, as is any vocational training. Money earned from a scholarship should be tax free, and families hosting a foreign exchange student qualify for an extra exemption.