The construction industry is one of the largest employers of American workers. According to the U.S. Bureau of Labor Statistics (BLS), the construction industry employed 7.2 million salaried and hourly employees in 2008. These positions encompassed a variety of careers including managers, skilled tradesmen, laborers and office workers.
Despite setbacks caused by the U.S. economic recession, the overall job outlook for construction workers is strong. Experts predict construction positions will grow 19 percent through 2018.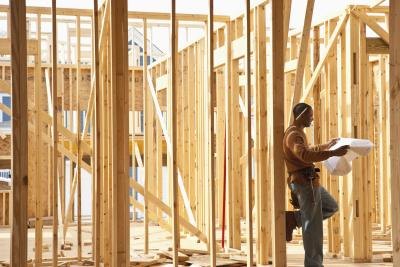 (Comstock Images/Comstock/Getty Images)
Approximately 57,000 business and financial professionals worked in the construction industry in 2008 and that number is increasing. Job growth for construction managers is expected to reach 22 percent between 2008 and 2018.
Most construction managers have college degrees or years of related experience. Candidates with degrees in business administration, finance, accounting or similar fields hold the most jobs. Specific positions in construction management include field engineers, schedulers and cost estimating consultants.
Construction managers make a median hourly wage of $38. Front-line supervisors overseeing tradesmen such as electricians and carpenters who earned their positions with on-the-job experience rather than higher education made less. These supervisors made a median hourly wage of $28 in 2008, according to the Bureau of Labor Statistics.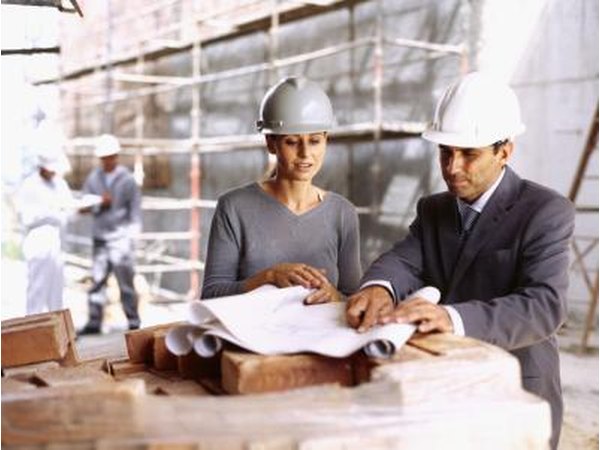 Stockbyte/Stockbyte/Getty Images
Tradesmen include plumbers, construction equipment operators, carpenters, cement masons, painters and heating and air conditioning and refrigeration mechanics and installers. Most trade workers apprentice to learn the skills they need to secure a regular position. These training programs can last between two to four years. A high school diploma or an equivalent is usually required for admittance.
Salaries for tradesmen vary depending upon their specialty. For example, the median hourly pay for construction plumbers and electricians is $22. On average carpenters make less, earning a median hourly wage of $19. Masons make a medium wage of $17 an hour and painters $16.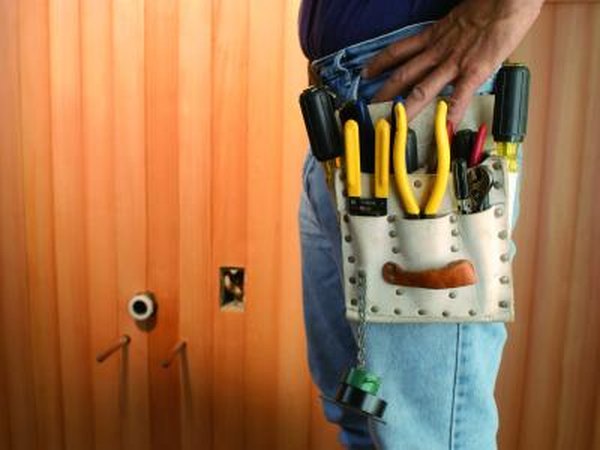 Jupiterimages/liquidlibrary/Getty Images
The construction industry needs a variety of office workers to keep going. They include bookkeepers, secretaries and administrative assistants. Wages for these individuals vary depending upon their skills and the job requirements. Secretaries and administrative assistants in construction made about $21 an hour in 2008. The same year, bookkeepers earned an average hourly wage of $17.
Siri Stafford/Digital Vision/Getty Images
Laborer positions are the easiest to get in construction. Laborers take on a variety of responsibilities including loading trucks, moving stock, erecting and disassembling scaffolding, clearing debris, and preparing construction sties. For the most part they require little or no experience and education requirements are low. Most positions require a high school education or less.
Construction laborers earned a median hourly wage of $15.50 in 2008. Wages increase with experience and training. The top 10 percent of earners among laborers took home more than $25.98 an hour.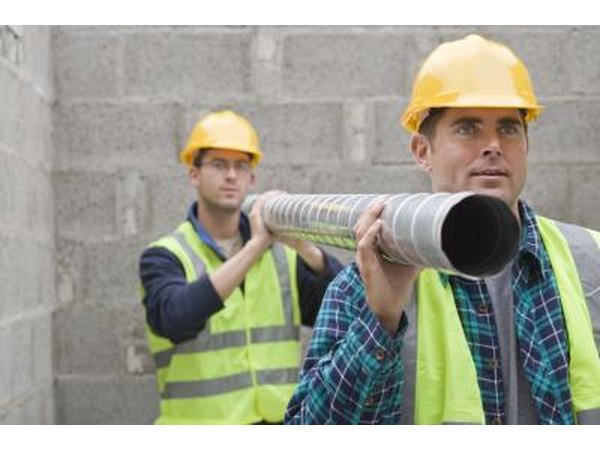 Jupiterimages/BananaStock/Getty Images
Promoted By Zergnet