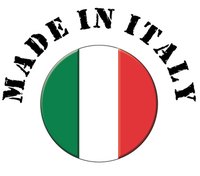 In the early 20th century, Italians arrived in San Diego and built prosperous fishing enterprises while adding their own ethnic flair to a neighborhood that became known as "Little Italy." But when the fishing industry declined in the 1970s and freeway construction destroyed much of the area, many residents left, causing buildings to fall into disrepair. In 2010, some thirty-plus years later, local redevelopment efforts have helped Little Italy become a hub of Italian culture once again.
Attend Little Italy Festa
The Little Italy Festa is a free, one-day event that has taken place annually for the last 15 years. Festa has earned the reputation as being the largest Italian festival West of the Mississippi. Each year in October, over 100,000 people stroll the 56-block area to experience the cuisine, arts and music of Italy, as provided by more than 150 street vendors and neighborhood restaurants and shops. During the Festa, you can participate in Italian sports such as Bocce ball, enter the Gesso Italian Chalk Painting contest, or sit back and watch entertainers and musicians on two different stages.
Little Italy Association of San Diego 1668 Columbia St. San Diego, CA 92101 619-233-3898 littleitalysd.com/festa/index.asp
Play Stickball
Little Italy has a stickball league with games on the first Sunday of each month between February and June. Stickball is an East Coast game similar to baseball, but played using a rubber ball and without gloves. The field and bases can include anything on the street, such as buildings, parking meters, signs and balconies. In stickball, the batter tosses the ball up to himself and gets one chance to hit it. Anyone can play, and beginners are welcome. On Labor Day and Columbus Day, Little Italy hosts major tournaments that bring in the best local and East Coast teams from New York and New Jersey.
Little Italy Stickball League Little Italy Association of San Diego 1668 Columbia St. San Diego, CA 92101 619-233-3898 SDStickball@juno.com littleitalysd.com/StickballLeague.asp
Shop at The Mercato
Known as the "Mercato," the Little Italy Farmer's Market happens every Saturday from 9 a.m. to 1:30 p.m., on Date Street between Kettner and Union. There are usually over 90 local artisans, food manufacturers and certified California food growers. Attendees enjoy live music and street performers while shopping for everything from fresh fish to flowers to homemade pasta. While you're there, stop to dine on menu items such as rotisserie chicken, panini and gelato. The Mercato is also always looking for volunteers to help with this weekly event. As compensation, volunteers are paid with "Mercato cash" that they can spend on market products.
Little Italy Farmers Market Little Italy Association of San Diego 1668 Columbia St. San Diego, CA 92101 619-233-3898 littleitalysd.com/mercato/home.asp
Take an Art Walk
Little Italy has numerous public murals, sculptures and art installations throughout the neighborhood. A complete listing can be found at http://littleitalysd.com/PublicArt.asp or by downloading the following neighborhood map, which also contains a directory of neighborhood shops, museums and parks.
Little Italy Association of San Diego 1668 Columbia St. San Diego, CA 92101 619-233-3898 littleitalysd.com/downloads/WalkingMap.pdf