Human resources departments maintain a working relationship with a company's employees along with securing talent. When a company's workers are unionized, the human resources department must work closely with this organization, through contract negotiations, as well as in day-to-day activities.
(Fuse/Fuse/Getty Images)
A union is a group of employees that band together in order to deal with management. Unions work to achieve better wages, benefits and working conditions through negotiations with management, known as collective bargaining. Employees that belong to a union do not negotiate salary and other perks directly with their bosses. Although union membership has fallen sharply in recent years, it is illegal for a company to not recognize its employee's union. When human resources works to negotiate a new contract with the employee union, it is engaged in a process of industrial relations.
ndoeljindoel/iStock/Getty Images
Human resources works closely with management during contract negotiations with unions. Collective bargaining is the process in which management and union leadership meet in good faith to discuss hours, wages, benefits and other aspects of working life. Negotiations can be very stressful and often break down over impasses when parties are not willing to compromise. The adversarial relationship that the negotiation process assumes takes a psychological toll on participants. Human resources specialists, and all those participating in the process, must be prepared to deal with the stresses involved in the process. HR may be called on to gather and provide information during the negotiating sessions, such as surveys of employee attitudes and ramifications--financial or otherwise--that could stem from implementing proposals of both unions and management.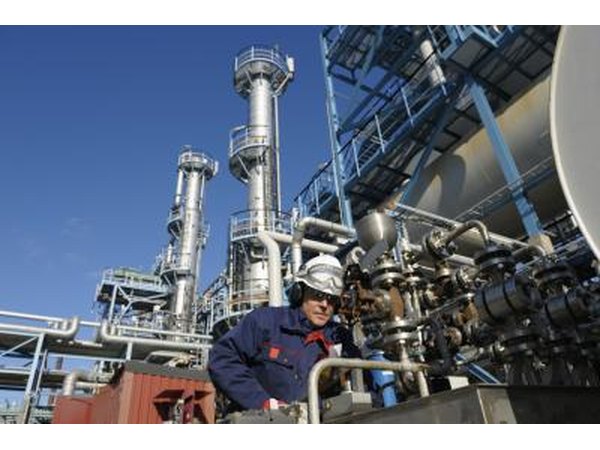 christian Lagereek/iStock/Getty Images
Labor unions affect human resources most during collective bargaining: the HR department has to do research and present data to both sides and endure the difficulties of reaching an agreement. Yet even after the parties sign a contract, HR must continue to work with the union and its members. HR may field questions from workers about what their union contracts do and do not cover. HR may work with unions to increase worker satisfaction in ways not related to the contract, but that increase productivity and morale.
Ievgen Chepil/iStock/Getty Images
"Human Resource Management;" R. Wayne Mondy; 2008
Promoted By Zergnet