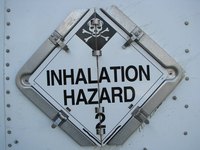 When a company's safety committee gathers around the table, they will want to discuss health and safety topics that pertain to the office. The U.S. Occupational Safety and Health Administration (OSHA) mandates that employers take appropriate measures to provide a work environment that fosters the health and safety of its staff. As such, many companies institute safety committees to review safety concerns, make sure that safety protocols are being adhered to and addressing injuries that have occurred on the premises.
Accidents, Injuries And Fatalities
An injury free workplace is ideal, but, unfortunately, injuries happen and when they do, they need to be addressed immediately. When a safety committee meets, they will want to begin by evaluating the accidents, injuries or fatalities that occurred on the company's premises. The evaluation will look at what kinds of accidents occurred, if there is a pattern or connection between the related incidents and how incidents can be prevented in the future. As part of a process improvement plan, it may be determined that a new policy should be written to keep employees safe, or that employees should receive additional training for particular safety hazards. For instance, if two employees were injured at different times by the same machine, the safety committee will investigate the machine to see if it is operating properly, if appropriate machine guarding efforts have been taken and if staff have had adequate training and supervision on how to operate the machine.
Safety Policies cAnd Procedures
A safety committee may want to review the current safety policies and procedures, and determine if they are outdated or if new ones need to be developed. Changes within the organization, such as purchasing new machinery, can impact whether a company should update their safety policies. Policies and procedures are put into place to keep employees safe at the office. But it doesn't do much good if the policies are outdated and no longer apply to the workplace. As such, reviewing policies and procedures is an important discussion item for safety meetings.
Signs, Symbols And Labels
It's important to have hazardous materials, such as chemicals, labeled appropriately with signs or symbols that warn employees of any risks, according to the National Fire Protection Association. At a safety meeting, the members of the committee may want to identify areas around the office that need additional safety signs, symbols or labels. The safety meeting may also want to review whether chemicals are being stored appropriately in the workplace, or if they need to be secured more. The International Labour Organization explains that chemicals can have severe negative impacts on people who may be accidentally exposed to them.
Fire Safety And Prevention
Fire safety is crucially important, since fires can be devastating to our safety and health, according to the California Office of the State Fire Marshall. As such, many companies practice fire safety and prevention techniques, such as conducting fire drills. Fire drills help to make sure people in an office know what to do in the event that the building needs to be evacuated. At a safety meeting, the committee may go over the results of past fire drills, such as how long it took to evacuate everybody from the building, and identify areas for improvement. At this time, the safety meeting may also set a date for the next fire drill.