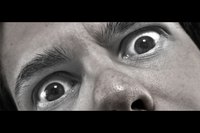 Public speaking and talking in front of others is the greatest fear of most people, according to the University Center Rochester. If you've ever experienced feeling emotionally frozen, nervous or avoid being placed in front of people because you don't know what you would say, you have experienced communication anxiety. Anxiety is a normal human emotion that can be overcome by addressing the source of the apprehension.
New Surroundings
New surroundings can cause communication anxiety. A new surrounding can come in various forms such as meeting new people--even in your own home, going to a new location or starting a new task such as attention a church for the first time. The lack of familiarity of the situation may cause a person to feel apprehensive and anxious about communicating. You may feel like everyone is watching your every move and evaluating your verbal and nonverbal cues. The best way to overcome communication anxiety in new surroundings is to familiarize yourself with a particular area of the new place such as your work desk or the people you're sitting next to. This can help calm your fears and provide you with a sense of stability.
Conflict
Conflict can create communication anxiety, especially when it is unexpected. For example, if you arrive home from work and your spouse is waiting to confront you on a particular issue, you may experience fear, anger and anxiety. This can limit your ability to communicate clearly and effectively. In confrontational situations it may be best to walk away and talk about the issue once both people are able to speak calmly. If this is not an option, stay calm and gain emotional control of the situation by lessening the amount of emotion involved. In peace, deliver clarity or explanation.
Low Self-Esteem
Low self-esteem is a common cause of communication anxiety. MayoClinic.com notes that if you have a low self-esteem, it can affect almost every area of your life. Your self-esteem is how you perceive yourself and how you think others perceive you. Low self-esteem may cause you to feel shy, timid and lack confidence in communication with the self and others. You can help build your confidence by surrounding yourself with people who believe in you, recognizing and changing negative thoughts about yourself and reinforcing positive messages.