The daisy family covers an immense number of plants including annuals, biennials, perennials, shrubs, herbs and trees. Your favorite herbs or flowers are probably a member of the daisy family that account for over 25 thousand species. Giant sunflowers growing in the garden, lettuce and artichokes that everyone enjoys eating and the chamomile tea you drink, are all from the daisy family.
(daisies image by Edsweb from Fotolia.com)
Asters are easy-to-grow perennials that come in many shades of pink, purple or blue and all have a yellow center. They prefer sunny locations, but will tolerate shady conditions as well.
They grow from one-foot to two-feet high with blossoms appearing in mid-summer. Plants are started from seed and propagated by division. Add compost to the soil to produce extra blossoms and mulch to retain moisture and hold down weeds. Fertilizing once a month ensures healthier plants and a beautiful garden display.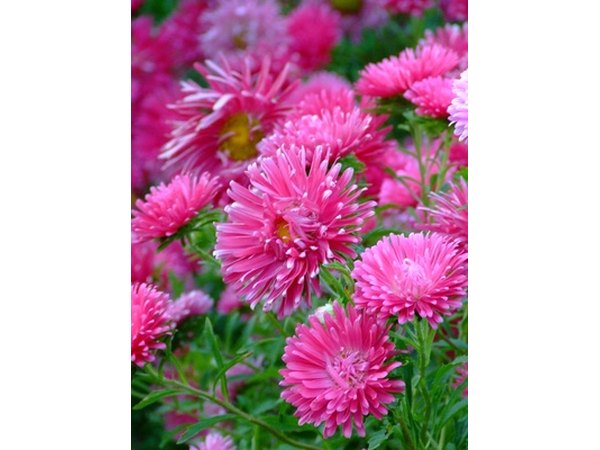 Pink aster image by krzysztofn from Fotolia.com
Calendula (Calendula officinalis) is one of the easier types of annuals to grow from seed and they grow quickly. Their beautiful lemon, yellow or orange colored blossoms will appear by mid-summer. Calendula will bloom in poor soils, but they will produce healthier blossoms when grown in well-drained, composted soil.
Unlike asters that have relatively few problems with insects, these flowers fall prey to aphids. Sevin is a good pesticide for killing aphids or use a water hose to spray plants removing aphids, which works equally as well.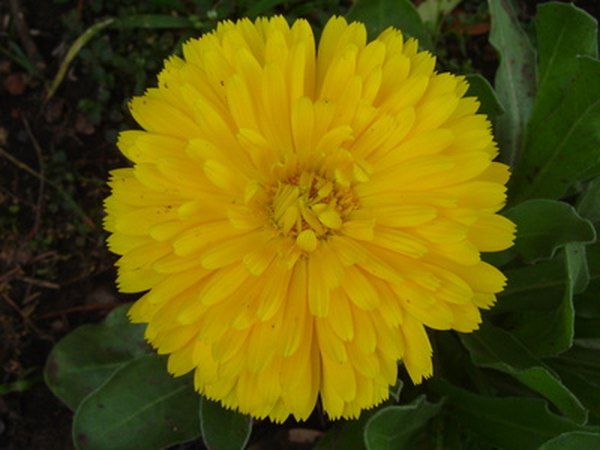 Calendula doble image by vebook from Fotolia.com
Chrysanthemums not only display beautiful blossoms but they are hardy as well, often blooming after the first snowflakes have fallen. They tolerate any soil conditions, but perform best in well-drained soil with partial to full sun. Flower-heads come in shades of white, yellow or red, in large round daisy-like blossoms or shaggy-head variations.
Propagate by division, cuttings or seed. Big, colorful blossoms can be encouraged by using fertilizer with high Phosphorous content. Chrysanthemum cuttings provide cheery splashes of color and last well in vases.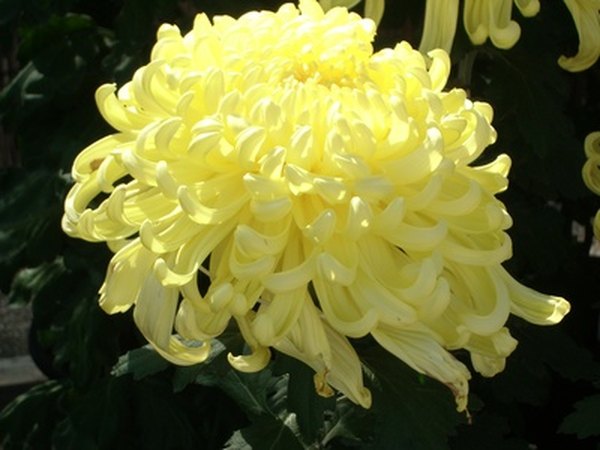 chrysanthemum image by Sammy from Fotolia.com
Sunflowers are the giants of the flower world and bear striking yellow and orange petals with edible sunflower seeds. People grow them just for fun and they are especially entertaining and educational for young children getting their first experience with horticulture. Giant varieties will grow over 20 feet tall, with blossoms in excess of two feet wide.
Mexican and tithonia sunflowers will grow four to six feet tall with small daisy-like flowers, blooming from summer into fall. Sunflower seeds sold as giants usually have one large flower-head while other varieties of giants have many smaller sized flowers.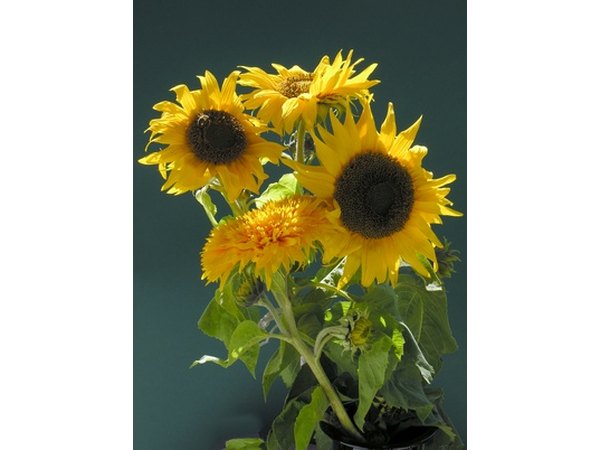 pretty sunflowers image by Maria Brzostowska from Fotolia.com
Zinnias come in a rainbow of assorted colors including white, red, yellow, purple, orange, rose and pinks. Plants produce solid-colored blossoms or striking multi-colored daisy-like flowers.
They come in miniature or giant varieties, ranging from one foot to over three feet in height. These hardy, easy-to-grow flowers bloom in mid-summer until the first frost. Removing dead blossoms and trimming foliage encourages new green growth and more flowers. Insects and diseases are not normally a problem with zinnias.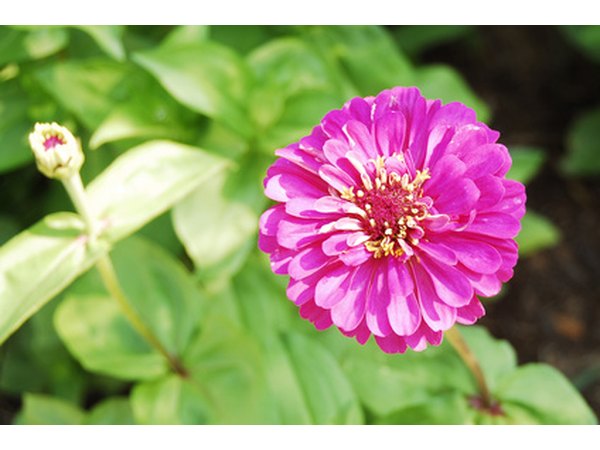 Perfect Zinnia image by maureen rigdon from Fotolia.com
Promoted By Zergnet