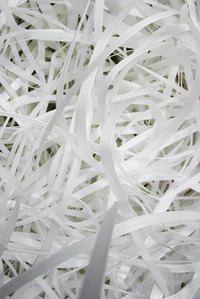 Liens are unpaid debts filed against a property that require payment of the debt should the property be sold. Typically liens are paid out of seller proceeds when selling a home. However, when a property is foreclosed on, it will negate the need to pay off many types of liens placed on a property.
Second Mortgages
The primary, or first, mortgage holder is typically the one who initiates foreclosure proceedings. When the primary mortgage holder files for a foreclosure, the second lien holder is excluded from proceeds of the foreclosure, until the first mortgage company obtains the full amount of the debtor's loan balance. Should the foreclosure sale fall short of the primary mortgage holder's requirements, the second mortgage holder's interest in the property and any proceeds is extinguished.
However, the second mortgage holder can file a deficiency judgment for the amount that the foreclosed owner is liable for, and proceed with other legal methods available (depending on the state) such as wage garnishment, criminal proceedings or asset seizure.
Tax Liens
Federal or state tax liens can be filed against a homeowner's property. However, when a property is repossessed by foreclosure proceedings, this will extinguish the right or interest that a federal or tax lien had on the property.
In these circumstances, however, federal tax liens can be pursued by the federal government at a later point by wage garnishment or seizure of assets, even after foreclosure.
Homeowner Association Liens
When a homeowner does not pay or keep up with homeowner association dues, the association can file a lien against the property for any unpaid dues as well as applicable late fees. Similar to a tax lien or second mortgage, however, once the foreclosure is filed, the interest that the homeowner's association had in the property or any proceeds to which they would have otherwise been entitled is wiped out with the foreclosure sale.
Unlike tax liens, the home owner's associations do not have a recourse to collect the unpaid amount from the defaulted home owner.