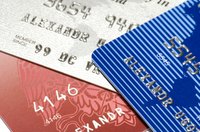 Paypal is a very useful service, providing a fast and easy way to send money to people around the corner and around the world. Even though Paypal is very useful and very convenient, there are some potential risks and pitfalls. By learning about these potential problems, Paypal users can take the steps necessary to protect themselves and their businesses.
Stolen Paypal Account
While most Paypal transactions are legitimate, others are not, and there have been instances where a Paypal account has been hijacked and used to purchase items on eBay and elsewhere. One of the best ways for Paypal users and eBay sellers to protect themselves is to ship only to verified addresses. Shipping to a verified address protects you in the event of a dispute and helps to ensure that your package makes it to the intended recipient.
Frozen Account
In some cases Paypal has been known to freeze accounts when fraud is suspected, and Paypal users sometimes have problems getting their accounts unfrozen. If you find that your funds have been frozen, it is important to contact Paypal immediately. In many cases the freeze is triggered by a legitimate transaction coming from a country known for fraud, such as Russia and others in Eastern Europe. Once the legitimacy of the payment is verified, the freeze should be removed and the funds in the account will once again be available.
Chargebacks
One of the things people like the most about paying with Paypal is that the service allows buyers to purchase products and services with a major credit card. This provides buyers will all of the protections inherent in credit card transactions, including the ability to challenge charges for products that were never received, items that arrived in poor condition or services that were never rendered.
While this type of protection is important to the buyer, ,it is also a risk for the Paypal seller. An unethical buyer could purchase a product from you, pay with Paypal, and then claim that the item never arrived and initiate a chargeback. Shipping via UPS, FedEx or another trackable shipper is the best way to prove that the items you sent did indeed arrive at their intended destination.