In the event of an emergency or an accident, an emergency medical technician (EMT) is dispatched by a 911 operator and is often the first to arrive on the scene. Upon arrival he must access the situation of determine what care is necessary to stabilize and transport the patient. It is the duty of an EMT to get a patient to an emergency treatment facility as soon as reasonably possible. According to the Bureau of Labor Statistics EMTs earned a little over $14 per hour in May 2008.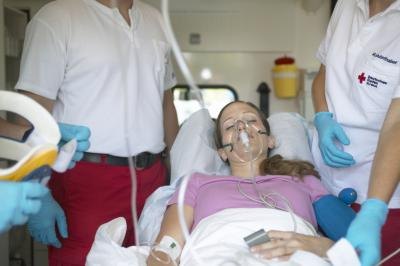 (Jochen Sand/Digital Vision/Getty Images)
An EMT is trained to offer life support in the form of Cardio Pulmonary Resuscitation (CPR). Offering life support to patients suffering a heart attack is another responsibility of an EMT. Also, as an EMT is trained to control excessive bleeding to prevent death or further damage. Treating shock caused by excessive trauma is also part of an EMT's duties. EMTs use their training to treat individuals suffering from poisoning as well. They use the training received in intravenous insertion (IV), bandaging and emergency medicine to treat patients.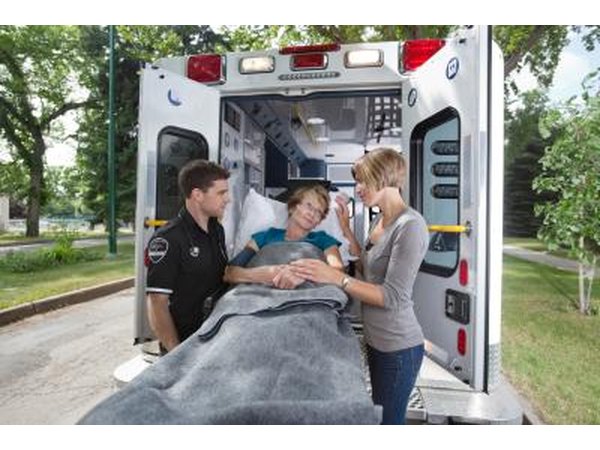 tyler olson/iStock/Getty Images
An EMT offers care in situations where the injuries are non-life threatening as well such as sports related injuries. An EMT is required to know to how splint a broken bone for stabilization. Also using backboards and stretchers as well as applying neck braces to support injured patients is important. Caring for cuts and abrasions is part of an EMT's training. An EMT is skilled in the delivery of newborns and newborn care as well.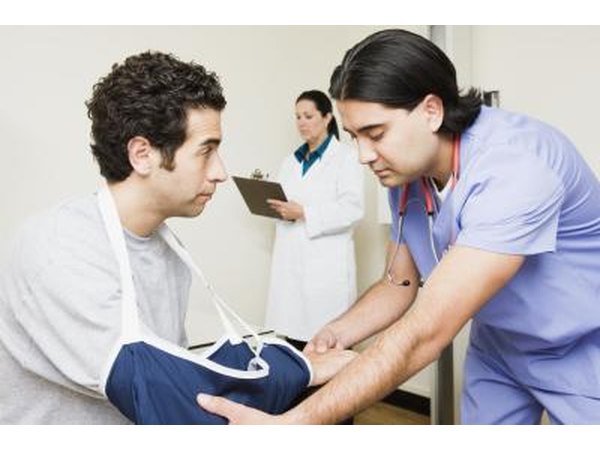 Steve Hix/Fuse/Fuse/Getty Images
Verbal and written communication skills are important for an EMT to posses when caring for patients and relaying information to emergency staff. Following dispatch and communication protocol are important duties for an EMT. He or she is required to understand the roles of others and to act in an ethical manner. EMTs are trained in emergency and defensive driving as well. A major responsibility of an EMT is to know the legal aspects of emergency treatment such as whether to provide or withhold treatment.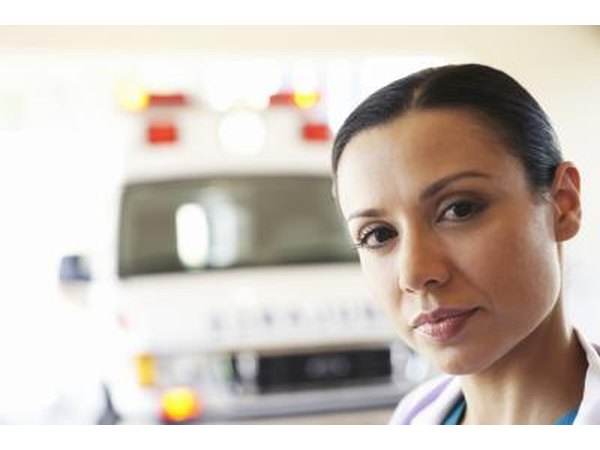 Fuse/Fuse/Getty Images
Promoted By Zergnet