Managing a kindergarten classroom requires plenty of organization and patience. This is the first formal year of instruction for many children. Some may have attended preschool or Head Start, but the atmospheres of these programs are usually not as structured as a full-day kindergarten. Teachers should keep this in mind as they establish a behavior plan and set realistic expectations while applying consistent rewards and consequences that ensure all students will have the opportunity to learn in a safe and comfortable environment.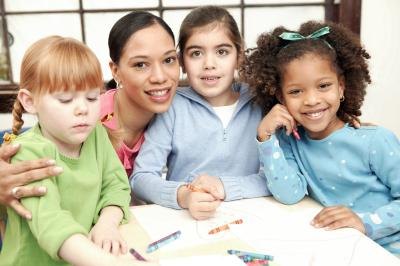 (Comstock Images/Stockbyte/Getty Images)
Kindergarten classroom management begins with clear, direct communication on the first day of school. Students have to know what is expected. This simplistic notion is often overlooked, especially by new teachers. Many children will not understand the concept of rules in a structured, group setting.
Teachers should have a list of five to seven rules that are stated in short sentences. The Busy Teacher's Cafe website has a classroom management link with a sample set of rules. Post rules and review them daily. Refer to them often in the first few weeks of school.
idealistock/iStock/Getty Images
Positive behavior management is recommended for most classrooms. Kindergartners usually respond better to a discipline plan that focuses on appropriate behaviors. Many teachers use a "three strike" system in which everyone in the class starts the day on the highest level and can remain there as long as the comply with expectations.
Students who commit behavioral offenses cause themselves to move down one level. This second "strike" serves as a warning. If the student continues to engage in inappropriate behavior, he moves down another level where he is disciplined according to the stated procedure.
At the beginning of the year, teachers usually give several verbal reminders before they apply the first consequence, to help the children get acclimated to school. By Thanksgiving, students should enter the room every day knowing what is expected and what actions will cause them to be punished in some way.
Rewards for kindergarten students should include extra recess or computer time or reaching into a prize bucket. Five-year-olds enjoy getting a decorative pencil or coloring book. Consequences can range from verbal warnings to loss of recess, discipline referral to the principal's office or conference with a parent.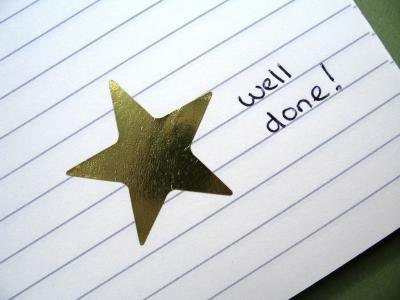 Jane Brennecker/iStock/Getty Images
Kindergarten students cannot easily understand abstract concepts expressed in terms like "appropriate behavior." They need to be able to visualize their daily conduct progress. Teachers can choose from many classroom management plans in which students are active participants.
A simple one is the "Green-Yellow-Red" system. Everyone begins the day on green. The teacher writes the kids' names on a chart and denote their status with a green sticker or a small piece of green construction paper underneath. If a student receives two verbal warnings, she moves to yellow by putting a yellow sticker or dot over the green one. If the child commits another offense or has to be reprimanded more times, a red indicator will be placed by her name.
Teachers can get suggestions and view photos of similar plans on Kelly's Kindergarten website.
Comstock/Stockbyte/Getty Images
Promoted By Zergnet