The Caribbean islands are noted for their natural beauty. Jamaica and Barbados, among others, have been referred to as islands of paradise. However, there are smaller islands in the Caribbean that rival their better-known neighbors because of the charm and beauty of their peaceful countries. The weather, island people and the ambiance connect and beckon foreigners to their shores. There is magic about the Caribbean islands.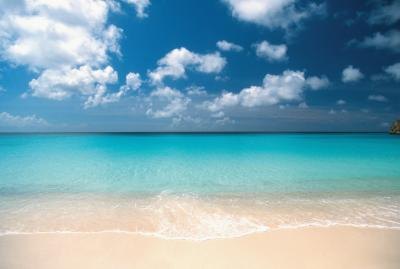 (Medioimages/Photodisc/Photodisc/Getty Images)
Tiny Anguilla has been rated by the GoBeach Vacations website as probably one of the only really private places left in the world today. In an article, it lists the tiny country as one of the safest Caribbean islands. Anguilla has an appealing charm in that there is just one traffic light on the island. One nightclub is its major attraction, the article states, and the authors suggest that the island's 10,000 friendly and charming inhabitants make visitors want to return repeatedly to their country. Because of its size and tranquility, Anguilla is indeed probably the best-kept secret in the Caribbean, the author suggests.
The country also boasts 33 white sand beaches and many luxurious resorts and hotels. Anguillan real estate listings feature million-dollar properties. There also are apartments with ocean views that cost $335,000 for a one-bedroom apartment.
Adventure beaches in Anguilla allow you to collect sea shells and expose you to the rural countryside. Little Bay Beach is a downright adventure. You have to hire a boat and reach it by sea. If you are bold enough, reach the beach by climbing down a rope and fishing net ladder, which someone has tied to the clifftop. The beach is a 100-meter stretch surrounded by high cliffs on three sides, the article adds. Natural wildlife abound nearby. Apart from being a natural vacation site, it could be your retirement island home as well.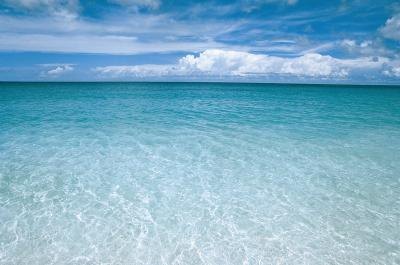 Digital Vision./Digital Vision/Getty Images
Dominica is listed by an article on EscapeArtist.com as a most appealing and inexpensive retirement jewel, inviting travelers to duck the crowds and head for the island of waterfalls, rivers, hot springs and rain forests. It states that the island's special attractions set it apart from its counterparts because of scenic volcanic mountains, beaches, reef exploration and small hotels.
Land value is phenomenal in Dominica, where the article says that, as of 2005, a 1.7-acre lot with ocean views sold for $37,000 while a ½-acre lot with ocean views sold for $50,000. The cost of building homes on both lots ran for as little as $24,000 to $40,000, the article states. Peace and privacy seems to be the hallmark of Dominica. The article reveals that the country has no enemies, has good international relationships and is almost crime-free.
Additionally, obtaining citizenship is a simple process of having a local passport and documentation showing that visitors have spent long stays on the island.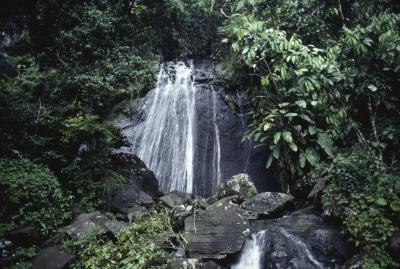 DC Productions/Photodisc/Getty Images
With more than 300 beaches, Cuba is a consideration for best places to live in retirement. Old Cuba steeped in tradition with the coffee shops and song and dance. Cuba touts itself as a haven for retirees. With restrictions on Americans traveling to Cuba still largely in effect, the European travelers are flocking to Cuba, and some are retired and living there, too.
Cuba passes the requirements for low cost of living but maintains the expected amenities expatriates would require to live on the island. Recreation includes choices of snorkeling, deep-sea fishing, scuba diving, gardening, farming and even cockfighting. Entertainment at the bars, restaurants and hotel facilities are reportedly of good quality.
The city's famous bars, hotels and restaurants offer expected levels of entertainment. Havana City, the capital of Cuba, takes pride in hosting the best transportation systems in the Caribbean.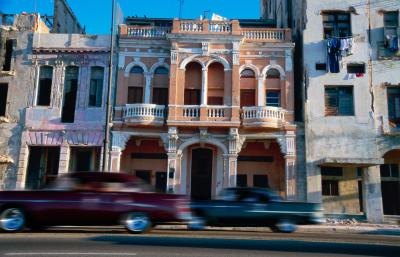 George Doyle/Stockbyte/Getty Images
Promoted By Zergnet