Maybe space is limited and you have some sensitive neighbors. Or perhaps you just like a small dog who doesn't bark much. It doesn't matter what your motivation is, but if those two criteria are on your dog-shopping checklist, rest easy because you have choices. Though small dogs sometimes have a reputation for being yappy, you can find a little dog who won't bark too much.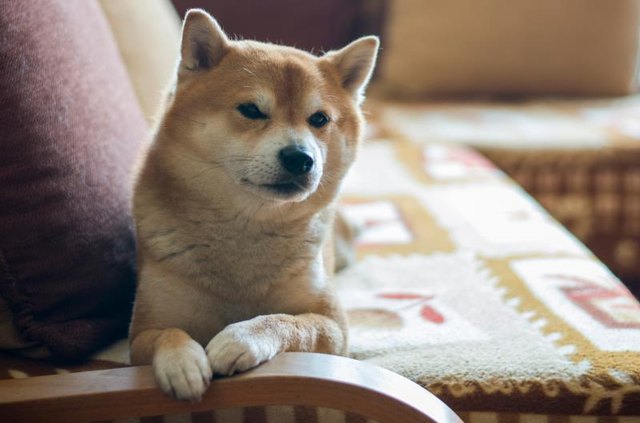 (irontrybex/iStock/Getty Images)
There's a rumor going around that the basenji doesn't bark. Though barking tends to be low on his list of things to do, the basenji is a vocal dog, often substituting growling and a variety of other vocalizations to let you know what he's thinking. This is an intelligent, very energetic dog, described as "catlike" by the American Kennel Club. Weighing up to 24 pounds and standing around 16 inches at the shoulder, he needs regular, vigorous exercise and a patient owner who is up to the task of training him.
CaptureLight/iStock/Getty Images
Standing at about a foot tall and weighing up to 18 pounds, the Cavalier King Charles Spaniel is a loving, affectionate dog, happy to curl up with a good book -- in your lap. He's not a particularly barky fellow, and because he's so friendly with strangers, he won't make much of a watch dog. This dog can be stubborn, making training a challenge. The Cavalier responds well to food rewards and positive training; a sharp tone won't work with him and may make him unmotivated to please you.
Rachel_Hunter/iStock/Getty Images
The Italian greyhound is a member of the American Kennel Club's toy group, standing up to 15 inches at the shoulder and weighing in around 15 pounds. Like his larger relative the greyhound, this petite dog loves to race. If he can't do so outside, he'll run laps around the interior of your house, so take care to keep lamps and vases out of his way. When he's worn out, he's an affectionate couch potato, happy to lounge on the couch, in your bed or any other comfortable spot near his people.
EGB85/iStock/Getty Images
The shiba inu isn't particularly barky, but like the basenji, he's vocal, squealing when he gets excited. Since he's so devoted to his family, that means he's likely to give you a big "welcome home" shriek when you walk in the door. Standing between 13.5 and 16.5 inches tall and weighing up to 23 pounds, this is a small dog who will push his boundaries if he doesn't receive consistent, firm training. When he accepts his family, he becomes quite devoted and does not like being left alone.
irontrybex/iStock/Getty Images
Given the right circumstances, every dog will bark, and that can be a good thing. However, the trick is getting your dog to understand how and when barking is an appropriate response. When you train your dog, make sure you teach him the "quiet" command so he responds appropriately when asked. According to the Humane Society of the United States ample exercise helps minimize barking -- a tired dog is less likely to bark out of frustration and boredom, undesirable behavior no matter how big or small the dog or the living circumstances.
SylvieBouchard/iStock/Getty Images
Promoted By Zergnet