Short films are cinematic narratives with a running time of less than 45 minutes. Short film ideas can come from a variety of outlets: current events, personal stories, history and other movies are accessible sources for short film ideas. Focus on a movie genre that appeals to you to begin brainstorming the type of film you will produce. From the genre type, you will have an easier time building a concept within the scope of your film assignment.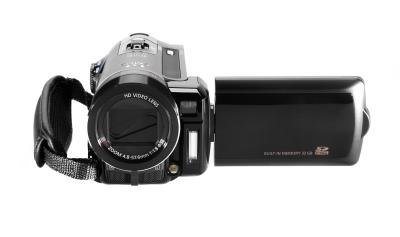 (Thomas Northcut/Photodisc/Getty Images)
The simplest source of inspiration for developing a dramatic narrative is your own personal story. Think of a short period of time when you had to overcome an obstacle, and turn those moments of anxiety into a visual story. You may choose to be self-reflexive, or take an action of self examination by creating a film about searching for short film ideas.
Have a friend film you searching the internet, reading magazines and talking to friends about your movie idea. Decide your obstacle. Your obstacle may be time or your own anxiety. Either way, you should film the obstacle using close ups and extreme close ups so that the challenge elicits an emotional response in the viewer. Music is also key in the drama as it guides the mood of the film.
Jupiterimages/BananaStock/Getty Images
The comedic genre knows few bounds. A short slapstick comedy can include simple activities such as a man crossing a street, but facing a series of silly obstacles getting there. For example, he slips on a banana peel, then gets hit by a water balloon, knocking his glasses into the street, and they get crushed. Or, the comedy could be dialogue-driven, such as an exchange between friends sitting around a lunch table. Search comic strips and read short stories that are comedic in nature for inspiration.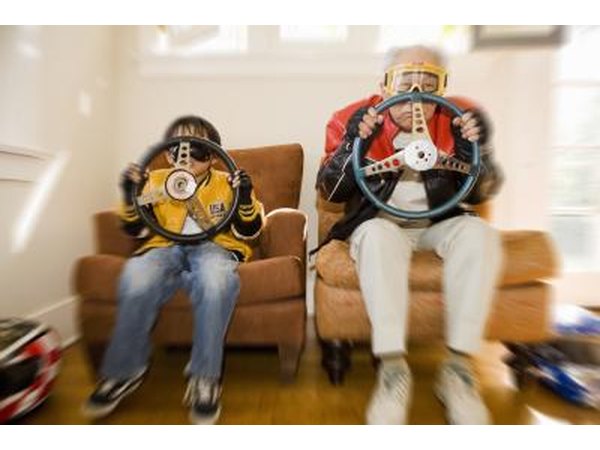 Sean Murphy/Digital Vision/Getty Images
Before choosing a short horror film, consider that your project is for school and should be suitable for all ages. Thus, extensive gore, even if it does not look real, may be inappropriate. To create a horror film, choose a scenario in which a common person would be fearful. For example, a woman walking in dark parking lot alone to her car, or a couple's car breaking down in the middle of the woods, are both situations associated with fear. From a basic fearful scenario, you can decide the villain in the story depending upon your resources. Keep it simple and safe. Avoid sharp weapons and complex stunts.
Brand X Pictures/Stockbyte/Getty Images
Promoted By Zergnet