Connections to computers are usually called ports, although they might also be called jacks. In most cases the connection ports allow you to attach other pieces of hardware to a computer to share data. Connection types constantly evolve as newer and faster technologies become available.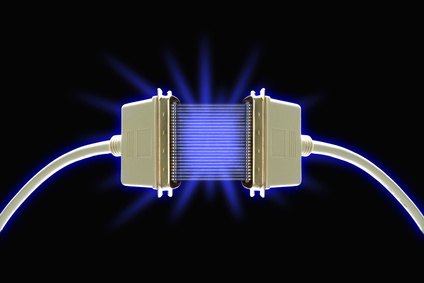 (computer image by peter Hires Images from Fotolia.com)
Before USB (Universal Serial Bus), people struggled with two fairly slow data transfer options--the serial port and the parallel port. A USB connection simplifies the process of connecting peripherals to the computer and offers much higher data transfer rates.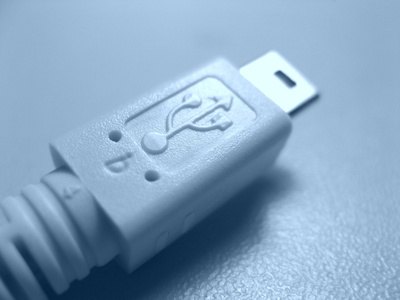 USB image by Bosko Martinovic from Fotolia.com
PS/2 port connections are still in use but are fading in popularity as USB takes over handling interfaces with keyboards, mice and other input hardware.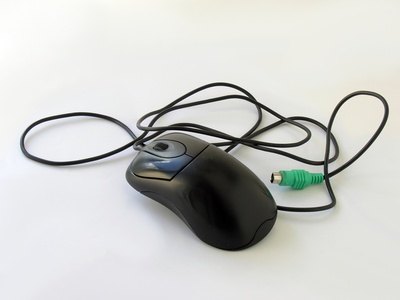 mouse image by rafalwit from Fotolia.com
Called RJ-11 or RJ-14, for single line or dual line, respectively, these ports are on the computer's telephone line modem. This is usually a card installed in the back of the computer.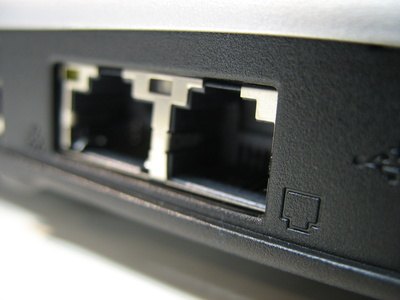 ethernet image by MATTHIEU FABISIAK from Fotolia.com
An ethernet port looks like a larger version of the telephone line port and is the most popular way to connect computers in networks. Networks of more than two computers use a router to make all the connections work. A wire goes from the ethernet ports on all the computers to the router.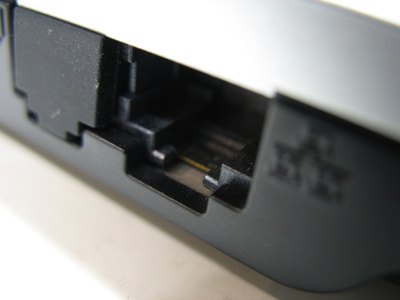 ethernet image by MATTHIEU FABISIAK from Fotolia.com
S-video and RCA-type jacks accommodate a wide range of video equipment connections. You can hook digital video recorders, televisions and video cameras to your computer using these ports. They are not standard equipment on many computers so if you need them you often have to buy a video card with them and install it.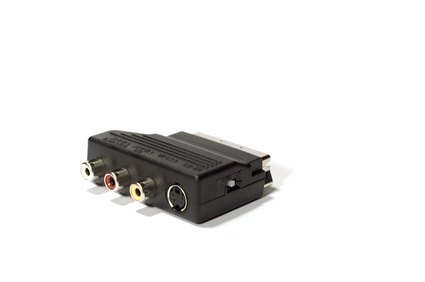 video adapter image by Aleksandr Ugorenkov from Fotolia.com
The IEEE 1394 is a high-speed data connection and is often used for handling movies and video because many camcorders and types of video equipment are equipped with these ports. They also move other kinds of data, such as those from external hard drives and television tuners. This port is also called iLink or Firewire (Apple's trademarked name) and is usually found at the back of the computer. Computers don't always come with these connections, so you add them by installing a card that has Firewire ports. Sometimes these ports will be on video cards; other times you can buy these ports included on a USB card.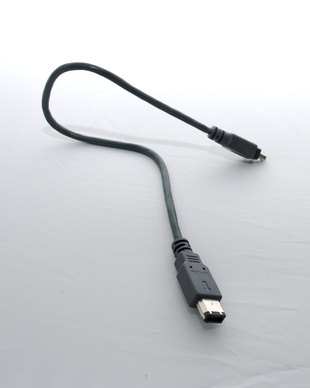 firewire macro image by Adkok from Fotolia.com
Most computers come with two standard analog audio ports. These are small, round holes that receive 1/8-inch plugs. One port is for microphones, and one is for headsets. You can also plug external speakers into the headset port.
Higher-end sound cards are equipped with mini-optical or optical digital ports. These allow the computer to handle digital audio from receivers, recording decks and DVD players. The mini-optical is unique because it senses whether a peripheral is analog or digital and then sets up the computer to handle the sound accordingly. This type of port accepts the standard analog plug as well as the mini optical plug.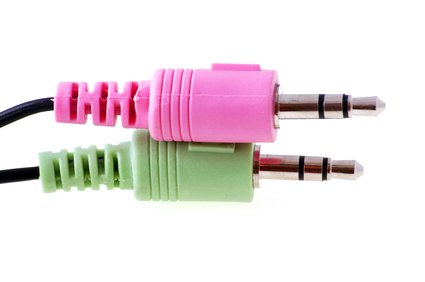 Audio jack image by pershing from Fotolia.com
You connect computer monitors to VGA and DVI ports. The VGA port is the old-style monitor connection that handles analog video signals. The DVI port is used for high-definition monitors.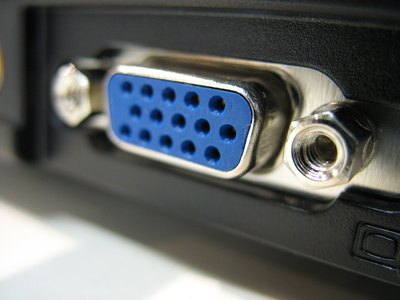 vga image by MATTHIEU FABISIAK from Fotolia.com
Promoted By Zergnet