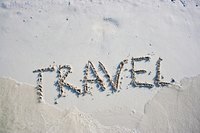 If you are single in a small town (or even a big city) it can feel like there is no one that interests you, or that you have already met everyone who is available. To avoid the "been there, done that" feeling at home, solo travel can be the best shot in the arm for your love life. When you vacation alone, it pushes you out of your comfort zone to talk to strangers, try new things, and meet new people. Even if you stay close to home (within the United States), there are lots of great American cities for singles to visit alone.
Miami
Beaches, bikinis, sunshine, pina coladas... can you think of a better recipe for singles fun? The liveliness of Miami's sandy beaches, combined with the after hours party life, is the perfect balance of fun and relaxation for any single lady or man wishing to meet someone special, or just someone fun. The city is full of singles-oriented concerts and events. Try the Byron Carlyle Theater for a fun night of dancing and music. Or check out Coyotes Bar to sip drinks with some new guys or girls. The Sonesta Bayfront Hotel is known for being a great hotel for singles, as is Four Seasons Hotel Miami. Sit poolside to chat up other vacationing beauties, or get classy in the hotel lounge.
New York
This is the city where HBO's "Sex and the City" was shot for a reason. The nightlife is unbeatable, and extremely diverse. Try the Mason Dixon bar on the lower east side, where you can have a beer and ride the mechanical bull. What better way to meet a new guy or girl, than by helping him or her up after being flung off the bull? Or head up to Tabla Restaurant and Bar near Grammercy Park, where prices are high and the dress code is strict, but where sitting alone at the bar could snag you a hot investment banker.
Las Vegas
In Sin City you can have anything you want whenever you want. The overarching attitude in Vegas is that everyone is looking for a good time. Even if you are a saint at home, you can feel confident in letting loose and releasing your wild side in this city, without fear of reprisal. Hang out by the gondolas at the Venetian, and offer a cute guy or girl a free boat ride. Can't make it to the romantic canals of Italy? There's nothing quite so romantic as floating along in a gondola right in your very own country.