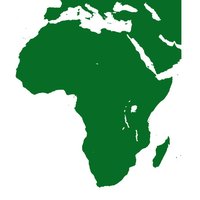 Many African women struggle against hardship and poverty. War, disease and displacement have left millions of women on their own to provide for their families, but new hope is spreading across the continent. Government, business and private organizations are providing African women with the knowledge and resources to start and run small businesses.
Financial institutions extend credit through micro-loans to buy the materials needed to open small manufacturing, retail and agribusiness operations. Using these tools the women of Africa are answering the challenge and prospering.
Government and Business Resources
Organizations from around the world are responding to the plight of women entrepreneurs in Africa, providing knowledge and resources for business start-ups. The U.N. Industrial Development Organization is partnering with Microsoft Corp. to open a thousand technology centers across the continent. These centers will help African women incorporate e-business practices into their operations as well as provide computer access to women seeking to start and run their own businesses.
Governments in Africa are encouraging women entrepreneurs through programs like the South African Department of Trade SME Tool Kit. The tool kit offers women entrepreneurs information and training in basic business practices and capital management skills.
In Uganda, the Women's Income Generating Support program provides business skill training, group formation and dynamics training, individual start-up grants, and regular follow-up by field staff
Financial Resources
There are many organizations offering micro-loans to African businesswomen. This is not just a charitable outreach. Organizations such as Kiva and Khula Enterprise Finance have found that it makes good business sense as well.
Women entrepreneurs in Africa have a high repayment rate on the loans they receive, and many have returned for additional loans to develop and expand their businesses. Micro finance is growing quickly in Africa and, according to Kiva.org, 82 percent of those receiving micro loans are women.
Cooperative Groups
Communication and fellowship with other women entrepreneurs is helping to empower African business women. Groups such as The Business Women's Association comprise successful African businesswomen and professional women.
These successful women work to empower other African women to succeed as entrepreneurs and professionals. Members participate in joint activities with business schools, private corporations, and government programs to promote the interests of South African women in business.