It's no surprise that health care jobs are on the rise. Health care was one of the largest industries in 2008, according to the U.S. Bureau of Labor Statistics, providing more than 14 million jobs. It has also been estimated that the health care field will bring 3.2 million new jobs between 2008 and 2018. This estimation has been based upon the rapid growth of the elderly population. Working in a health care setting can be very demanding but also very rewarding for some.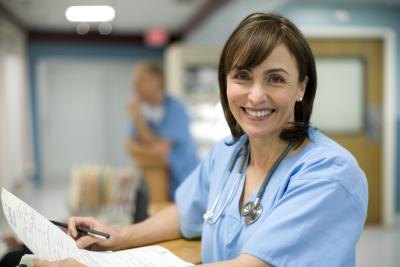 (Thomas Northcut/Digital Vision/Getty Images)
One of the basic stepping stones to having a career in the health field is becoming a medical assistant. The main roles medical assistants are responsible for include taking a patient's vital signs, assisting physicians with medical procedures, phlebotomy, EKGs and fulfilling prescription refills authorized by the physician. Medical assistants can also perform insurance billing and coding. A lot of times, the terms "front office" medical assistant and "back office" medical assistant will be used. This is because there are two main roles for medical assistants. "Front office" medical assistants will primarily work in the front office doing tasks such as scheduling appointments, reminder calls, insurance benefit verification, billing and coding, relaying important messages to and from the doctor and copying patients insurance cards. The term "back office" simply means the medical assistant will be working in the back office. Medical assistants who are considered "back office" tend to have a more hands-on approach with patients and perform lab testing such as urinalysis and centrifuging blood samples. Upon completion of an accredited school, medical assistants will graduate with a diploma and can take the appropriate tests to become either a CMA (Certified Medical Assistant) or an RMA (Registered Medical Assistant). Students may also continue their education to earn the Associate of Applied Science degree. Normally it takes less than one year to graduate with a diploma in medical assisting with no prerequisite classes, and it takes approximately 61 credit hours to graduate with the Associate of Applied Science degree in medical assisting.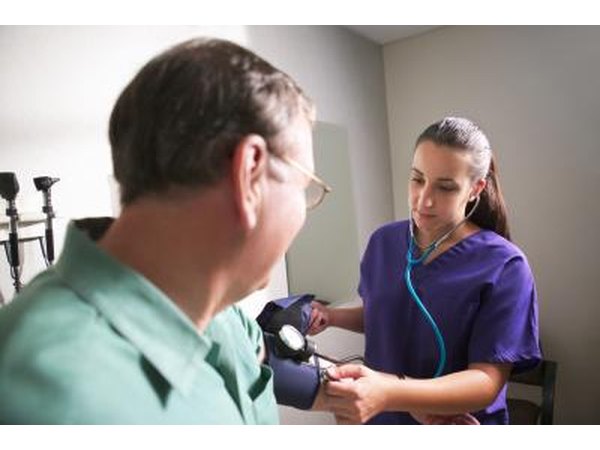 Thinkstock Images/Stockbyte/Getty Images
A licensed practical nurse is often referred to as an LPN or LVN (Licensed Vocational Nurse). To become a licensed practical nurse, most colleges require prerequisite classes in subjects such as chemistry, college level math and, of course, a passing score on the PSB (Psychological Services Bureau) test. Typically, the amount of time required to become an LPN is four college semesters or two years. Upon successful completion and satisfactory grades, nursing students may sit for the board test for a license. Job duties of an LPN include caring for patients, working side by side with doctors to perform procedures or even deliver babies, administer injections, help bathe patients if needed, dress wounds and clean and monitor equipment. More experienced LPNs may play a supervisory role over CNAs (Certified Nursing Assistant) in settings such as nursing homes.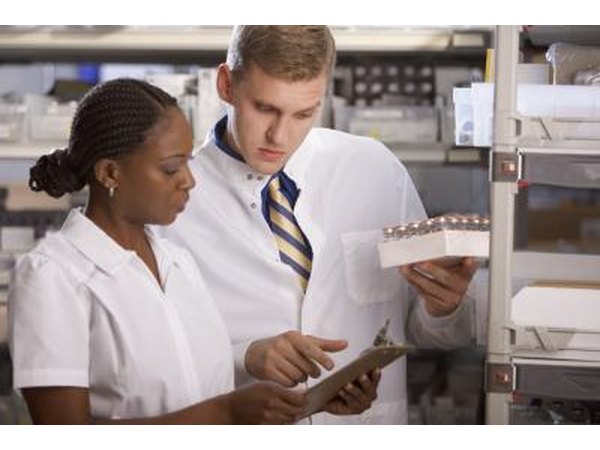 Medioimages/Photodisc/Digital Vision/Getty Images
Many times, LPNs may bridge over into the RN (Registered Nurse) program. Typically, when this is done, the student will spend two additional years in college. This means to become an RN, a student would complete a total of four years of college—two years of college to become an LPN and two more years to become an RN. Registered nurses have quite a bit more responsibility than an LPN, such as administering medications, therapy treatments and intravenous (IV) lines of fluid. Some blood drives, clinics and public seminars are overseen by RNs. One added benefit of becoming an RN is that RNs may specialize their career path. This means a nurse may work in a particular setting, such as a neonatal center in a hospital. Another example is a surgical nurse who would only assist physicians with surgeries as opposed to a critical care nurse who only works with patients in a critical care unit.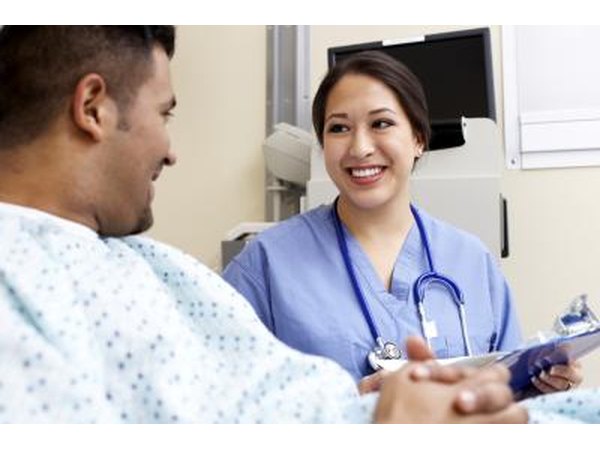 Creatas/Creatas/Getty Images
Promoted By Zergnet