Georgia's temperate climate, Southern hospitality and value placed on education make it a great place to study to become a teacher. More than a quarter of its adults have a bachelor's degree. You can choose from 26 Georgia programs accredited by the National Council for Accreditation of Teacher Education. Among these, four distinguish themselves in national and international education program rankings.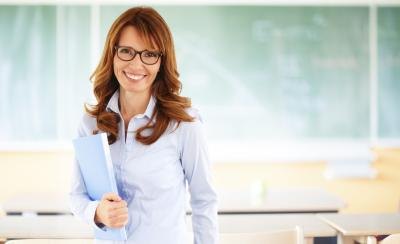 (Szepy/iStock/Getty Images)
The University of Georgia in Athens offers 13 undergraduate education degrees in specialties including science, world languages and health. The school offers four Master of Science degrees, six Master of Arts degrees, a doctor of education program as well as a Ph.D. in education. The university's nine different departments include educational theory and practice, mathematics and science education, communication sciences and special education, and kinesiology. The school has two satellite campuses in Griffin and Gwinnett counties. Ninety-nine percent of graduates passed the state teachers' certification exam in the 2013-14 school year.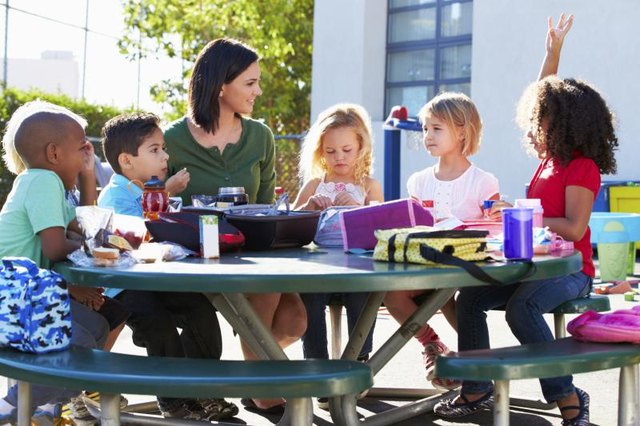 monkeybusinessimages/iStock/Getty Images
Georgia State University in downtown Atlanta graduates about 500 teachers a year, according to its website. The school boasts 36,000 alumni in its history. Georgia State offers bachelor's degrees in education, in education science and in interdisciplinary studies. The school offers seven Master of Arts degrees, 13 Master of Education degrees, 11 Master of Science degrees, 10 Ph.D. degrees and two doctorates in education. The Georgia State Academy for Future Teachers brings talented high school students in for three weeks to collaborate with experienced public school teachers. The school's Alonzo A. Crim Center for Urban Educational Excellence provides learning opportunities for teaching students and extra help for urban children.
michaeljung/iStock/Getty Images
The Comprehensive Community Clinic at the University of West Georgia in Carrollton allows undergraduates and graduate students to gain experience tutoring children near the college in a supervised clinical environment. The school has five education bachelor's programs, including sports management. It offers 10 Master of Education degrees including media/instructional technology, two Master of Arts degrees, two Ed.D. programs and six specialist programs. The school admitted 26 candidates to its honors college of education in 2014. The program allows teenagers to take college classes before graduating high school in advance of enrolling full-time at West Georgia. They must accrue 60 hours of community service to graduate from the university with an honors distinction.
Wavebreakmedia Ltd/Wavebreak Media/Getty Images
Georgia Southern University in Statesboro offers four bachelor's degrees in education, 11 master's programs, two Ed.D. programs and nine specialist programs. The school has seven education centers, including a National Youth-At-Risk Center to help close the achievement gap between low-income and middle-income children, a Center for Educational Leadership to develop high school-aged leaders, and a Student Success Center to help candidates prepare for the Georgia teachers' certification exam. Future teachers can participate in a brown bag lunch discussion series on education issues such as middle school counseling in rural areas and cognitive pathways to engineering.
hl-studios/F1online/Getty Images
Promoted By Zergnet