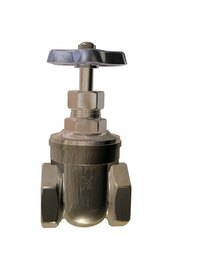 A ball valve is a device used to control the flow of fluids through a pipe or unit of equipment. There are three types of ball valves, but all have a handle that moves a ball to open or close a spherical hole. Each of the three types of ball valves has five general body styles: single body, three-piece body, split body, top entry and welded.
Full Port Ball Valve
A full port ball valve allows no restrictions on the flow of liquid through a pipe. The valve will be oversize to facilitate the complete flow of fluid through the pipe, reducing friction. This ball valve can have either a 90-degree or a 360-degree turn radius. This ball valve is more expensive than the others because of its size. Its made of plastic or metal, with some metal valves having a ceramic center.
Standard Port Ball Valve
The standard port ball valve does not have an oversize ball. It is usually one size smaller than the pipe to which it is attached. This reduces the amount of fluid that flows from one side of the pipe to the other. These ball valves can also have a 90-degree or 360-degree turn radius. This type of ball valve is generally used when the fluid needs to be reduced slightly. It does cause more friction, so wear is more common in this type of valve.
Reduced Port Ball Valve
A reduced port ball valve is exactly what the name says it is. The valve has a smaller hole than the pipe and is intended to control the amount of fluid from one side of the pipe to the other side. The size of the hole will be determined by how much reduction in fluid needs is desired.