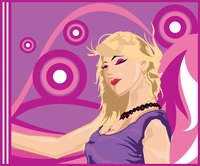 Houston is the biggest city in the southern state of Texas. It is also one of the largest cities in the entire United States. Houston is part of Harris County, for which it also serves as the county seat. The city is a popular tourist destination due to its many attractions, which include the Houston Zoo, Sam Houston Park, the Lyndon B. Johnson Space Center and the Galleria shopping center. The metropolis is also home to a vibrant singles scenes and has many singles clubs.
Drink Houston
Drink Houston is a bustling nightclub that is aimed toward singles in the city. The music that is played at Drink Houston ranges from R&B and '80s music to new wave and modern rock. The spacious club is comprised of several different dance floors, and often features deejays. Several themed nights are held at the club, on Thursdays, Fridays and Saturdays. The club has a strict code for attire, and does not allow work boots, long shirts, baggy or loose clothing, ripped clothing, hats, athletic wear, tee shirts, tank tops or jerseys.
Drink Houston 7620 Katy Freeway Houston, TX 77024 713-290-0041? drinkhouston.com
Escobar Houston
Escobar Houston is a sleek and stylish nightclub, bar and lounge. The dimly-lit nightclub has a romantic ambiance and is suitable for singles. Individuals must be at least 21 years-old to gain entry into Escobar Houston. Many well-known local and national deejays spin their music at Escobar Houston, such as DJ Riddler, Ebonix, Johnny J and Prime. The nightclub plays laid-back house, electronic and trance music. Private parties can be held at this nightclub.
Escobar Houston 2905 Travis Street Houston, TX 77006 713-520-1000? escobarhouston.com
Rich's Houston
Rich's Houston is a singles nightclub that is located in the Midtown area of Houston. Rich's Houston plays a vast array of music including electronica, new wave, house, techno and dance. The club has more than 17,000 square feet of dance floor, and is a popular hub for the 20something and singles scene in the city. There are three different rooms at the nightclub including the Dragonfly Lounge (house and progressive music), the Main Terminal (dance, R&B and hip hop) and the Red Room ('80s house). The club has several house deejays, such as D. Fields, Sara, Wes Walz and Anita Bump.
Rich's Houston 2401 San Jacinto Street Houston, TX 77002 713-759-9606? richsnightlife.com