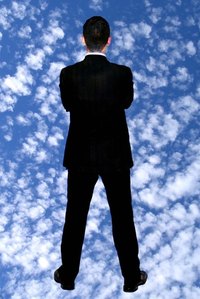 When companies bring in a new employee, they allow for an adjustment period. The employee gets acquainted with the company, and productivity is not expected right away. A well-planned new employee orientation program reduces the adjustment period and quickly gets new employees into a productive mindset. Time is indeed money. The less time an employee spends becoming familiar with the company, the more quickly she begins contributing to its success.
Reduce Turnover
New employees are easily overwhelmed at first. Initially, they won't completely understand what is expected of them, how to fill out company paperwork or the process for acquiring their benefits. A good employee orientation program can answer all of the employee's initial questions, while allowing the employee to become familiar with his job. The program reduces employee turnover and allows the company to get a return on their orientation investment.
Improve Productivity
Familiarity takes time to develop. Help the process along during the orientation period. Introduce new employees to the people they will be working with, and allow new hires to spend time observing their department and asking questions. The more familiar a new employee is with her department, co-workers and job expectations, the more likely she is to be productive right from the start. Show new employees how company policies apply to their departments and their specific jobs.
Set Expectations
Introduce the new employee to any measuring metrics the company uses for evaluation, within his department and for the company as a whole. Explain to the employee how to meet company expectations. The sooner the employee becomes familiar with this process, the better able he will be to meet his and the company's goals.