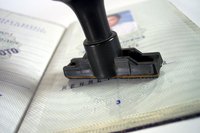 Passports are vital for traveling outside the United States and its territories. Passports provide a certificate of American citizenship when abroad and serve as a form of internationally approved identification. Passports are traditionally applied for and obtained through the mail; however, when an American citizen desires a passport within less than two weeks, he or she will need to go to a passport office.
The Northeast
The Northeast has the highest number of passport offices of all other regions in America. Passport offices are found in Boston, Connecticut, New York City, Philadelphia, and Washington D.C.
Northeastern Region Passport Offices Boston Passport Agency 10 Causeway St. Suite 247 Boston, MA 02222 Hours: 8:30 a.m. to 4:30 p.m.
Connecticut Passport Agency 50 Washington Street Norwalk, CT 06854 Hours: 9:00 a.m. to 4:00 p.m.
Greater New York Federal Building 376 Hudson Street New York, NY 10014 Hours: 7:30 a.m to 3 p.m.
1111 19th Street, N.W. First Floor, Sidewalk Level Washington, DC 20036 Hours: 8:00 a.m. to 3 p.m.
The Southeast
There are two offices in the Southeast; one in New Orleans and one in Miami.
Miami Passport Agency OMNI Center 1501 Biscayne Boulevard, #210 Miami, FL 33132 Hours: 8 a.m. to 3 p.m.
One Canal Place (corner of Canal and North Peters Streets) 365 Canal Street, Suite 1300 New Orleans, LA 70130-6508 Hours: 8 a.m. to12 p.m.
The Midwest
There are three offices in the Midwest.
211 West Fort Street, 2nd floor Detroit, MI 48226-3269 Hours: 8:30 a.m. to 3 p.m.
Kluczynski Federal Building 230 S. Dearborn Street, 18th Floor Chicago, IL 60604-1564 Hours: 9 a.m. to 4 p.m.
Minneapolis Passport Agency 212 3rd Ave S Minneapolis, MN 55401 Hours: Monday, Wednesday-Friday 8:30 a.m. to 3 p.m. Tuesday 9 a.m. to 3 p.m.
Southwest, West Coast and Additional Information
There are two offices in the nation's Southwest.
Cherry Creek III 3151 South Vaughn Way, Suite 600 Aurora, CO 80014 Hours: 8 a.m. to 3 p.m.
7373 East Rosewood Street Tucson, AZ 85710 Hours: 8:30 a.m. to 3 p.m.
There are three passport offices on the West coast.
Seattle, San Francisco and Los Angeles:
Jackson Federal Building 915 Second Avenue, Suite 992 Seattle, WA 98174-1091 Hours: 8 a.m. to 3 p.m.
95 Hawthorne Street, 5th Floor San Francisco, CA 94105-3901 Hours: 9 a.m. to 4 p.m.
Federal Building 11000 Wilshire Blvd. Suite 1000 Los Angeles, CA 90024-3615 Hours: 7 a.m. to 3 p.m.
For passport reservations, call this number prior to entering any aforementioned agency: 1-877-487-2778.