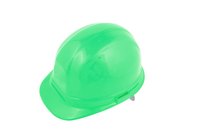 Risk assessments are the foundation for many safety programs and initiatives, according to the Occupational Safety and Health Administration (OSHA). Assessments determine what hazards exist in the workplace and what opportunities exist for establishing more safe work practices and procedures. Risk assessments also identify malfunctioning equipment and unsafe behaviors.
Identify Hazards
Identifying hazards is the first step in risk assessment. To find hazards, look for anything in the workplace that could cause injury. Review methods, procedures, handling, storage, equipment, work spaces, organization and previous injury or near-miss records. Include non-routine activities such as maintenance or cleaning. Ask "What if?" questions for scenarios in which an injury may occur, such as, "What if the power goes out?" Include human behaviors and employee characteristics that could put employees at risk, such as experience level or disability. Do not exclude visitors or off-site employees.
Analyze Risk
Determine which of these hazards pose serious risk through review of past injuries, manufacturer information or material safety data sheets (MSDSs). Evaluate factors that contribute to risk, such as work environment, employee skill, work practices or range of foreseeable conditions. Prioritize the risk, and rank it on an action list. When analyzing the risk, determine the percentage of employees exposed to the risk, frequency of exposure, degree of injury that could result and probability of injury.
Control Hazards
Controlling hazards should be completed in order or priority on the risk analysis action list. Controlling hazards involves one or more of a few measures, including elimination, substitution, engineering, administrative or personal protective equipment (PPE). Elimination or substitution removes the hazard from the workplace. Engineering controls includes designs or modifications to plants, equipment, ventilation system and procedures that reduce hazard exposure. Administrative controls alter the way work is done, such as timing, rules, operating procedures and maintenance. PPE is worn by employees to risk exposure. Employees must determine if the hazard can be controlled immediately, how it will be controlled and who will control it. In some cases, a temporary fix must be put in place before work begins. OSHA governs that employers must provide safe workplaces for employees, so controlling hazards permanently is the best solution. However, hazard control can be complex and permanent solutions may take time to determine.