Hawaii is one of the most distinct places in the world. Home to the biggest active volcano, Mauna Loa, Hawaii offers scintillating vacations for its visitors. In Hawaii, guests can enjoy a bustling surfing culture, learn hula or delight in Hawaiian Regional Cuisine. Each of Hawaii's major islands is distinct in its own way, but regardless of where you choose to land, the native community is welcoming, and the Hawaiian Islands' scenic quality is unforgettable.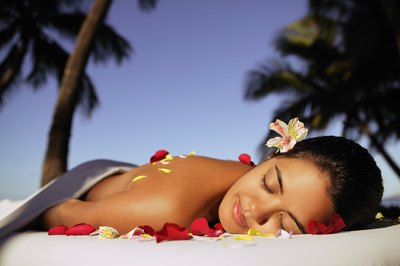 Maui
The island of Maui is exceptional and beloved for its natural qualities. Alluring views of volcanoes and tropical rainforests fuel Maui's reputation as a stunning destination. Global visitors adore Maui for its waterfalls, its beautiful hikes and for its scuba diving culture. Maui is notably the place to visit for a relaxing change of pace, to get away with a loved one for romance, to inhale natural beauty or simply to enjoy peace and tranquility. Though nightlife is more active near Waikiki beach or in Honolulu, Maui offers a nice set of bars and restaurants.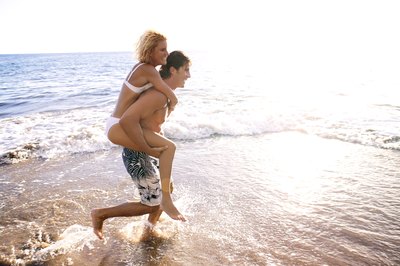 Big Island
The Island of Hawaii is known as "The Big Island." Though bigger and more commercial than the smaller Hawaiian islands, The Big Island is appreciated by travelers for its geological diversity. Mauna Loa, for example, is located on The Big Island, and is the largest active volcano in the world. The Big Island offers magnificent volcano shows for visitors. In addition to ancient volcanic landscapes, this popular island also contains dense rain forests for the explorer looking to enjoy lush beauty.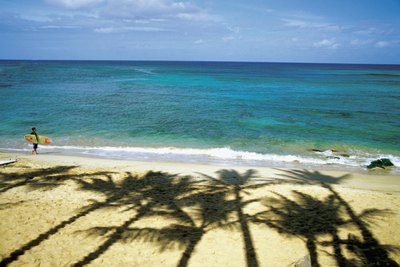 Kauai
Kauai is commonly viewed as the most scenic island in Hawaii. This is due to its claim as the rainiest islands in the Hawaiian chain, which makes it the most lush and green. Kauai serves as a favorite spot for weddings and honeymooners, but the island also offers a host of activities. On Kauai island, visitors can enjoy cave snorkel cruises, canyon tours or relaxing on Kauai's renown stately beaches.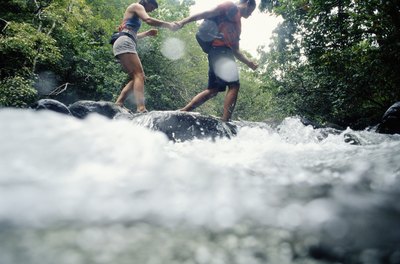 Oahu
Oahu is among the most popular islands in Hawaii. It is the most urban of the Hawaiian Islands, but is also most known for its beautiful beaches, where travelers can enjoy prime snorkeling, surfing (among the best in the world), golfing on the most elite of courses, windsurfing or sightseeing.