Paris likely holds more known landmarks than any other city worldwide. From Notre Dame to countless quaint cafes to elegant vistas of the Seine river to glorious basilicas, Paris offers a magic all its own for any demographic. Teens, for example, can enjoy a host of cultural activities and fine dining experiences in Paris. Beyond culture and food, any teenager who visits this luxurious town will undoubtedly revel in its remarkable sightseeing and shopping opportunities.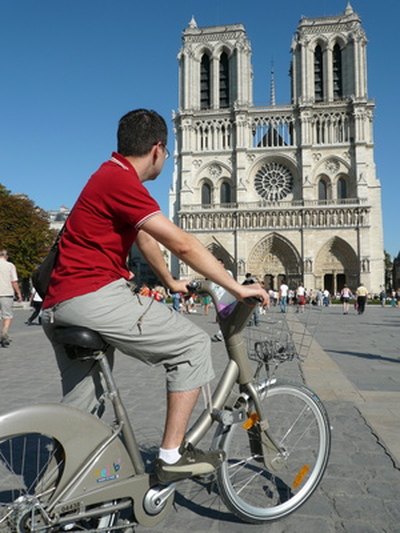 Eiffel Tower
A staple for visitors of all ages, teens would certainly enjoy traveling to the top of the glorious Eiffel Tower, which stands nearly 1,000 feet high. The Eiffel Tower was completed in 1889, a century after the French Revolution of 1789. The Tower was constructed in celebration of the Revolution. Located in the 7th arrondissement (neighborhood), the Eiffel Tower is convenient to other popular attractions like Champs-Elysees, Grand Palais, Dome des Invalides, Rodin Museum and Arc de Triomphe. The Eiffel Tower offers, upon the allure of the scenic elevator ride to the top, beautiful views of Paris from above. Teens enjoy the view of the vast grounds below as they inhale the intrigue of this classic cosmopolitan city.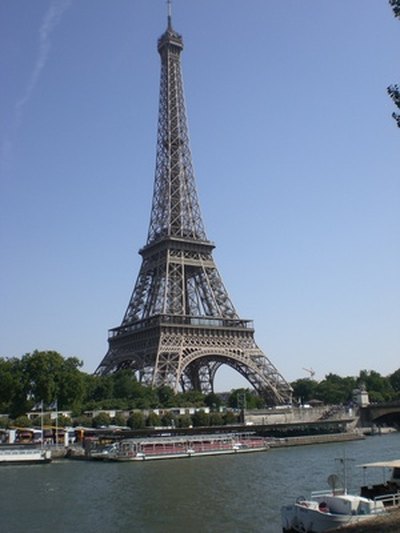 Arc de Triomphe
Arc de Triomphe is another classic spot for teens to visit in Paris. The arch was completed in 1836 when Louis-Phillippe was in power. Arc de Triomphe is situated in the Place Charles de Gaulle, a chaotic and exciting square from which twelve streets radiate. Teens should make sure that they take the underground passage when crossing the square for purposes of safety. The Arc de Triomphe contains an observatory up top, from which they can sneak lovely views of Champs-Elysees, the Sacre-Coeur and La Defense. The arch is without an elevator, so hiking up to the observatory serves as a wonderful opportunity for exercise. Teens should make sure to note the arch's intricate etchings, which honors several of infamous Napolean's battles.
Sacre-Coeur and Montmartre
Sacre-Coeur Basillica (which translates as the basillica of the sacred heart) is one of the most popular sights to see in Paris. The Sacre-Coeur church sits atop Montmartre Hill, upon which a once-thriving artist community burgeoned. Before 1873, when Sacre-Coeur was built, Montmartre was merely a small village. Around that time, epic artists like Degas, Matisse, Toulousse-Lautrec, Renoir, Picasso and Satie called Montmartre home. Currently, Montmartre is a splendid place to grab a croissant and Parisian coffee, purchase an inexpensive historical sketch picture or to picnic while viewing Sacre-Coueur and Paris below, from the top of this hill.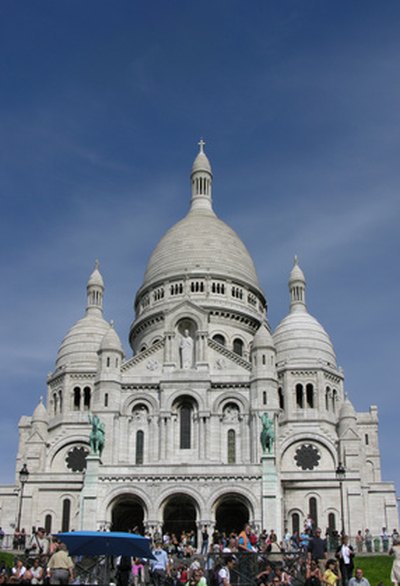 Shopping
Paris has some of the best shopping in the world. Teens might want to take time to explore the classic French stores. Chanel, for example, is still a favorite brand, dating back to 1910 when Coco Chanel opened her first boutique in Paris.
Lanvin is another popular fashion choice among Parisians. It is also one of the oldest couture venues. Lanvin style was founded in 1889 by Jeanne Lanvin. Teens might want to check out the flagship store in the 8th arrondissement.
Teens can kill two birds with one stone when they sightsee along Champs-Elysees, and stop in the Marc Jacobs overhauled Louis Vuitton flagship store.
Chanel 31 rue Cambon, Paris +33-1-42 -6-28-00 chanel.com
Lanvin 22 rue du Faubourg Saint-Honoré, Paris +33-1-44-7- 31-73 lanvin.com
Louis Vuitton 101 av des Champs-Elysées, Paris +33 810 810 010 vuitton.com