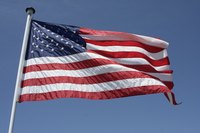 From the Pacific Coast of California to the deserts of New Mexico and the turquoise blue waters of southern Florida, the Unites States has something to offer everyone. As a couple, you may want to consider vacations that will take you on a journey to parts of the country that are new to you or spending time in a retreat that is conducive to growth in your love and understanding of each other.
Take a Road Trip
A road trip along the northern coast of California is one of the best ways to spend a romantic vacation. Big Sur stretches from Monterey Bay to Santa Barbara in a 75-mile-long drive along cliffs with breathtaking views of the Pacific Ocean. Along the way, you can stop in quaint towns such as Carmel or go inland to camp and hike in the lush Los Padres National Forest. Big Sur was voted third of the top 25 U.S. destinations by Traveler's Choice 2008.
Big Sur Chamber of Commerce P.O. Box 87 Big Sur, CA 93920 831-667-2100 bigsurcalifornia.org
Learn Together
New York State is home to the Omega Institute, one of the world's leading retreat centers. A vacation to this institute can be enriching for couples seeking to learn more about each other in an inspiring environment.
Located in the Hudson Valley, the Omega Institute offers retreats of all kinds, including yoga, writing and meditation. All meals are included in your stay, consisting of three vegetarian buffets. There is a lake onsite that offers hammocks and canoes. Lodging options range from camping in the forest to private and comfortable cabins. The institute offers a shuttle to and from the train station and has ample parking for those arriving by car.
Omega Institute 150 Lake Drive Rhinebeck, NY 12572 845-266-4444 eomega.org
Go on a Cruise
Small-ship cruises are a great way to travel as a couple since they offer an intimate environment while traveling. Cruise West specializes in small-ship cruises with a maximum of 138 passengers. One of its most unique cruises is the Alaska's Inside Passage, where you get the opportunity to see whales, glaciers, sea lions and other wildlife. The cruise lasts 15 nights, three of them spent on a land tour in the city of Denali.
Cruise West 2301 Fifth Ave., Suite 401 Seattle, WA 98121 888-851-8133 cruisewest.com