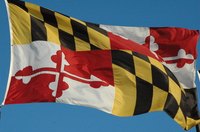 From bay and oceanfront resorts to country clubs nestled in the lush greenery of the state, Maryland has a diverse selection of getaways. Many of the all-inclusive Maryland resorts feature full-service spas and state-of-the-art fitness centers as well as luxury accommodations. Chesapeake Bay and the ocean are top attractions for vacationers, as is the capital region and Baltimore. Outdoor enthusiasts and culture aficionados alike will find a plethora of activities in this small but bustling state.
Chesapeake Beach Resort and Spa
The historic Chesapeake Beach Resort and Spa is located on the Chesapeake Bay shoreline, about one hour southeast of Washington, D.C. The all-inclusive resort features two marinas, from which charter fishing tours take off, full-service salon and spa, two waterfront restaurants plus an outdoor café serving seafood and barbecue, indoor heated pool and waterfront or water-view rooms with private balconies, fireplace and whirlpools. A fully-stocked fitness center and saunas, as well as a game room, are also on-site. Waterfront suites are outfitted with amenities such as LCD HD television, king-size bed plus sofa bed, mini refrigerator and wireless Internet.
Chesapeake Beach Resort and Spa 4165 Mears Avenue Chesapeake Beach, MD 20732 866-312-5596 chesapeakebeachresortspa.com
Clarion Resort Fontainebleau
The oceanfront Clarion Resort Fontainebleau is situated in the far northern section of Ocean City, about one and a half hours south of Dover, Delaware. Hotel services include a health spa, jewelry store, gift shop, business center and one indoor and one outdoor pool. The resort's all-nonsmoking accommodations include studio king-size rooms, two-floor cabanas and double-double rooms that come with amenities such as balcony, workspace, wireless Internet, microwave and refrigerator and cable television. Pets are allowed at this Clarion location. The resort's centerpiece is the oceanfront Horizons Restaurant, which serves breakfast, lunch and dinner. Guests can also enjoy drinks at Breakers Pub and Raw Bar or socialize on the deck of Lenny's Beach Bar and Grill. The Ocean Club Nightclub offers live music and entertainment.
Clarion Resort Fontainebleau 10100 Coastal Highway Ocean City, MD 21842 410-524-3535 clarionoc.com
Turf Valley
The Turf Valley Resort and Conference Center is located about 25 minutes west of Baltimore, on the outskirts of Elliott City. The all-inclusive country club offers elegant accommodations, conference space, golf, dining, spa services and much more. The resort features over 70 luxury suites, plus private villas for extended stays that are equipped with high-speed wireless Internet. Two championship golf courses are on the resort's grounds, as well as saunas, indoor and outdoor pools, tennis courts, modern fitness center and the full-service the Spa at Turf Valley. Diners can enjoy classic regional specialties and various traditional favorites at Alexandra's at Turf Valley. With the food comes a splendid view of the manicured golf course.
Turf Valley 2700 Turf Valley Road Elliott City, MD 21042 410-465-1500 turfvalley.com